ebr is an online, open access, peer-reviewed journal of critical writing produced and published by the emergent digital literary network.

The Digital Review is an annual online journal of digital writing with a focus on the born-digital essay. Each theme-based issue will offer a curated combination of commissioned work, submitted work, restored past work and re-designed public domain work.
For more information and how to submit, please visit the Call for Submissions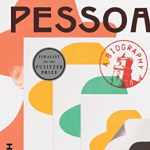 01-08-2023
For Fernando Pessoa, as for the roughly 600 texts that make up his Book of Disquiet, and the estimated 136 heteronyms that Pessoa inhabits in his own writing, there "is life, and there is writing, and they must remain immiscible." Richard Zenith's attentive biography of Pessoa succeeds, in the words of Portuguese literary scholar Manuel Portela, in "forming a homogeneous mixture" when all of the names and textual experiences are brought together in a single, biographical narrative.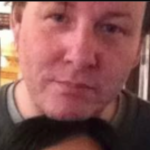 12-04-2022
In this in memoriam, Patrick Lichty remembers community member and artist, the late Jeremy Hight. We at EBR remember Jeremy fondly. His creative works will continue to be respected for the contributions they make to e-literature.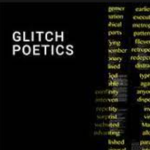 12-04-2022
In his review of Glitch Poetics, Richard Carter finds more than a close reading of contemporary e-lit and AI enhanced writing. In a book that is both aesthetic and machinic, critical and creative, Jones explores the nature of writing itself "and, indeed, reading, in an environment saturated by the rhythms and predilections of digital code."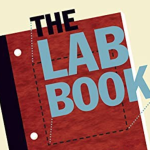 12-04-2022
What is a humanities lab? How do we distinguish between a lab in the humanities and a lab in STEM--especially in various lab processes and factors that include "technicians, technologies, traditions, techniques, and trajectories"? In his review of Darren Wershler, Lori Emerson, and Jussi Parikka's book The Lab Book, Jason Lajoie outlines the ways in which labs and lab culture have expanded to make room for making.
04-03-2022
This special gathering collects reflections of the Critical Code Studies Working Group 2020 (CCSWG '20), a biannual meeting to explore the intersections of humanistic inquiry and computer code studies. Coordinated by Mark Marino (USC), Jeremy Douglass (UCSB), and Zach Mann (USC), the 2020 Working Group was held online from January 20 to February 3. It brought together more than 150 participants from around the world to share ideas, populating dozens of discussion threads with hundreds of comments, critiques, and critical readings. The need to attend to code could not be more urgent. Code exert… continue