ebr is an online, open access, peer-reviewed journal of critical writing produced and published by the emergent digital literary network.

The Digital Review is an annual online journal of digital writing with a focus on the born-digital essay. Each theme-based issue will offer a curated combination of commissioned work, submitted work, restored past work and re-designed public domain work.
For more information and how to submit, please visit the Call for Submissions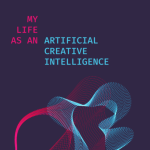 09-04-2022
"I too am a psychic automaton." Mark Amerika, a founding publisher of ebr, shares the onto-operational sources of his (capital C) Creativity with ebr editor Will Luers.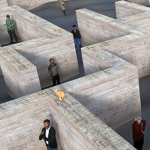 09-04-2022
Mariusz Pisarski takes us on a detailed tour through the cognitive intricacies of hypertext classic Victory Garden's migration from Storyspace (circa 1992) to the Web. In so doing, Pisarski observes how years of Stuart Moulthrop's experience as a mentor and teacher of digital literature, and as a practicing hypertext scholar and writer, are built into the anniversary edition of Victory Garden.
04-03-2022
This special gathering collects reflections of the Critical Code Studies Working Group 2020 (CCSWG '20), a biannual meeting to explore the intersections of humanistic inquiry and computer code studies. Coordinated by Mark Marino (USC), Jeremy Douglass (UCSB), and Zach Mann (USC), the 2020 Working Group was held online from January 20 to February 3. It brought together more than 150 participants from around the world to share ideas, populating dozens of discussion threads with hundreds of comments, critiques, and critical readings. The need to attend to code could not be more urgent. Code exert… continue