ebr is an online, open access, peer-reviewed journal of critical writing produced and published by the emergent digital literary network.

The Digital Review is an annual online journal of digital writing with a focus on the born-digital essay. Each theme-based issue will offer a curated combination of commissioned work, submitted work, restored past work and re-designed public domain work.
For more information and how to submit, please visit the Call for Submissions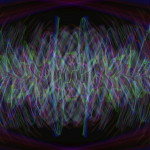 09-10-2023
Accepting Søren Bro Pold's proclamation that "the social knowledge base of the University has already disappeared", Davin Heckman locates a few, forward looking prospects for a reconstruction of the Humanities in Jean-François Lyotard's "famously sloppy" Postmodern Condition (1971), Hannah Arendt's Human Condition(1958), and Imanuel Kant's prescient hope that the University could serve as a "mediating nexus among a growing array of conflicting professional tendencies."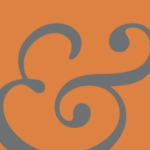 09-10-2023
Martin reviews Astrid Ensslin's Pre-Web Digital Publishing and the Lore of Electronic Literature, a book that addresses the knowledge gaps surrounding the early era of digital creation and publishing, while testifying to the necessity for multidisciplinary approaches to this field of study. Martin discusses the reconstructivist stance from which Ensslin labors to embed digital literature into our larger understanding of the literary arts.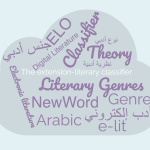 09-10-2023
Reham Hosny (University of Cambridge and Minia University) asserts that works of e-lit resist straightforward classification due to their "hybrid and mosaic nature." This complexity poses formidable hurdles in the development of computational models aimed at categorizing e-lit into distinct genres. The challenge is further compounded by issues such as media format obsolescence, ephemerality, interactivity, and the wide array of manifestations across different platforms. Despite these formidable challenges, Hosny not only explores potential solutions but also provides a comprehensive framework for understanding the core issues associated with the classification of e-lit.
09-10-2023
Scott and Jill Retberg, directors of the Center for Digital Narrative (CDN) at the University of Bergen, discuss their motivations and goals for the new research center. Digital narrative encompasses various fields such as electronic literature, game studies, AI, VR, social media narratives, and computational narrative systems. The podcast aims to explore the frontiers of digital narrative by engaging with researchers, artists, and authors in these fields. CDN aims both to produce new research and creation in digital narrative and to present ideas in a more accessible way, such as through exhibitions and popular forms of publication to reach a broader audience. The Off Center podcast is a released on a biweekly basis, and we will be releasing selected transcripts each month on ebr.
04-03-2022
This special gathering collects reflections of the Critical Code Studies Working Group 2020 (CCSWG '20), a biannual meeting to explore the intersections of humanistic inquiry and computer code studies. Coordinated by Mark Marino (USC), Jeremy Douglass (UCSB), and Zach Mann (USC), the 2020 Working Group was held online from January 20 to February 3. It brought together more than 150 participants from around the world to share ideas, populating dozens of discussion threads with hundreds of comments, critiques, and critical readings. The need to attend to code could not be more urgent. Code exert… continue