Rob Swigart
08-01-2007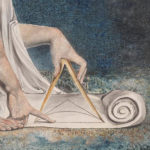 Rob Swigart's "Seeking" is a clever and funny story whose roots lie in the materialization of internet interdating connections. Moving through the technological and media reductions of desire, Swigart parallels the overarching theme of "seeking" with a form that is itself punctuated with questions.
Kenneth didn't particularly like coffee, he didn't care much for chocolate, and he hated milk, yet here he was, at 9:46 in the morning, waiting for a gonzo mocha latte, a patient attendant cliché among the construction guys with their leather tool packs, the secretarial broods, the idlers. Like them he was driven to read the logos on the ranks of cups for sale, and that he had already done a dozen times.
At last he shuffled forward enough for the San Gabriele Weekly Times, lying on a table, to catch his eye. A man had bitten a dog. Really. That was news. They always said it was news, and there it was. It was a small dog and the man had been arrested for animal neglect, which didn't make much sense to Kenneth. Biting couldn't be neglect.
On page two the police had picked up a missing teenager; he was waiting for a bus near his high school when they found him. The teenager twirled a forefinger by his temple when the police told him his mother had reported him missing. Her son, she said, had been abducted by aliens, and although the boy the police had returned was not her son, she did admit there was a resemblance.
The line inched forward. The steam hissed, the milk foamed. It was a Tuesday.
Kenneth took his gonzo mocha to a table near the far wall next to a vending machine that offered small electronic toys and cosmetic samples. The chair was uncomfortable, but Kenneth was stubborn and generally pissed off on Tuesdays. He suspected the "café" wanted to drive patrons away as soon as they had paid and only grudgingly offered places to sit. This annoyed him, so he spent as much time shifting in the chair as possible. To pass the time, he grazed through the Weekly Times as he sipped.
He found himself reading through the personals headings: Men seeking women, women seeking men, men seeking men, women seeking women, similar interests, etc. The ads seemed to be increasingly specialized but what they all had in common was seeking.
He began to wish his own mother would report him missing. The police would come looking for him. He thought about taking out an ad: Man, abducted by aliens, seeks maternal concern. If you care, call the police.
But Kenneth's mother had long-since moved into her own head, closed and locked the door. He was on his own.
Love Goddess on Earth for short time seeks Near-Virgin to bless. Be prepared for Bliss.
***
He waited on a park bench. The sun showered golden blessings on him, highlighting his light-blond hair. He tried looking upward through his eyelashes. Did his hair resemble a halo? He couldn't be sure: it was invisible around the slope of his forehead and he had no mirror.
Pigeons poked around near his feet, pretending indifference, but hoping he would drop them something. He offered nothing and they wandered away. He could hear them warbling to each other. Loser.
Where? He looked down the long green alleyway and there was Love Goddess walking toward him, following a dog on a leash. She approached, and he began to stand up, thinking, Nice Doggy, I'm ready for Bliss.
She walked by, clucking to her little pooch, and vanished around the next bend in the walk.
Finally he went home and ate a bowl of cottage cheese with canned peaches.
***
He glanced at the paper, looked away. He cleared his throat and ordered a gonzo mocha. He paid. Although he was in a different café, the Weekly Times was spread across the table, personals revealed. He fingered them casually while he waited. His coffee arrived and he swept the paper up and walked back to a table. It wouldn't hurt. He didn't have any friends to speak of, so who would care if Kenneth read the personals two weeks in a row. Who would have anything to say if Kenneth was also seeking?
Playful, sexy DBiM, young late 60s, seeks like-minded you, 30 to 40, preferably female, race not important. No fishing, smoking, or golf.
Kenneth sipped his gonzo mocha. Golf?
Suddenly he realized he could answer this one. True, he wasn't a female, but that was only preferred. Besides, he could always buy pantyhose.
***
Kenneth watched the man drum the table with long, thin fingers. Was he nervous? Aristocratic fingers, perhaps. He had curly white hair pulled back. Kenneth thought the ponytail was overdoing it. The DBiM, he guessed, had one or two wives behind him, a brief affair with a co-worker named Albert, one point two children. No dog.
"Hi," Kenneth said throatily, standing by the table.
DBiM looked up from under shaggy brows. His eyes were brown and infinitely sad. Kenneth sat down and clutched his purse. "Hi," the man answered, his voice a hollow well of sadness. "You're Kay?"
Kenneth nodded.
"Call me Tom." DBiM held out his hand.
Kenneth shook it once and clutched his purse. A silence fell. He read the plaques hanging from the spigots of a series of coffee urns: French Roast, Decaf, Hot Water. This was yet another café, or rather a bistro, picked out by Tom. Kenneth read the chalked menu over the bar. The special was a fish but he couldn't make out what kind. It looked like it might be white. White fish. Why would a café serve fish? Something fish-flavored? Fish coffee? There was a warning near the kitchen door that admonished employees to wash their hands in Spanish. Lavarse las manos. Of course they served food. It was that kind of café.
"Have you really..." Kenneth cleared his throat. "Uh, Tom. I mean, are you...?"
"Bi?" Tom lifted a white eyebrow. His fingers stopped drumming. "Not really. At first it was a mistake; it was supposed to be a simple B, for black."
"But you're not..."
"Black? No. I just thought it might be interesting, if the right person... Then I thought, what the hell, you can be anything in the paper. So, I don't know. The ad came out bi, and I let it go." He looked down at his fingertips, once again tapping the table, index, middle, ring, little. He was ready for anything.
"Look," Kenneth began.
"I know," Tom interrupted. "This isn't going to work out. I'm not black, I'm not bi, and you're not a woman." It wasn't a question. "Besides..." Tom pushed back his chair. "I really am in my 60s. You're too young." He carefully placed a dollar on the table and tucked it compulsively under the edge of his plate. He frowned thoughtfully, then added another dollar before leaving.
***
Kenneth was surprised by the electric feel of the pantyhose rubbing between his thighs as he walked. He was convinced, even if Tom had doubts. It was a long way to the car, but exquisite, like walking the last mile, the final yards. Oh, Tom, I'll never forget you. If only I were gay and you were truly bi. If only I were a real woman! Still, a tiny shiver of excitement crawled up the small of his back. He felt his ribs blushing in an exquisite agony of embarrassment. There would be others. He could be Kay. He could be Kenneth.
He could be anyone.
***
The following Tuesday he was standing at the counter of his original café. "Gonzo mocha," he said to the man behind the counter.
While he waited the man leaned over. The machine hissed. "Seen you looking at the Personals," the man said, looking at the ceiling.
"What?" Kenneth looked around but for once he was alone.
"My name's Rick."
"Uh, Kenneth."
They shook hands.
"I seen you, Kenneth." Rick shifted his position slightly and pulled a scrap of paper from below the counter. "I thought about answering this one, but then I thought, what the hell, I don't know anything about it. Besides, my wife wouldn't like it."
Me: playful, irreverent, musical. You: intense, romantic, financially stable. Us: possible LTR.
He could answer that one too. After all, he certainly was intense, romantic and financially stable. And for Kenneth, anything more than a week would constitute a Long Term Relationship.
***
He bought a digital camera. It had been a short time, but already Tom's sad brown eyes were fading and he felt pictures would help him remember his encounters. It seemed important to keep them straight.
He caught playful, irreverent, musical hesitating at the door to the museum. She looked around, blinking shortsightedly. Kenneth thought she might more truthfully have described herself as statuesque, the code word for heavy, but she had a round, eager face and a playful look. He slipped the camera into his windbreaker pocket and approached her.
"Playful, irreverent, musical?" he said.
She blinked at him. "Excuse me?"
"Um, playful, irreverent, musical?"
"I don't understand."
"I'm sorry," he said. "I thought you were someone else."
"That's me," someone said behind him.
He turned. "I'm sorry?"
"Playful, irreverent, musical. That's me." She was neat and plain, with a narrow, heart-shaped face and a slightly crooked smile no doubt meant to convey an impression of irreverence. "You're intense, romantic, financially stable?"
He could see her disappointment, but they strolled the galleries and talked. He didn't really know enough about music to fool her, but acted interested and in the end it didn't go too badly.
She asked him what he did for a living and he told her the truth. "Analyze consumer behavior. You know, databases, data mining? We track people's buying preferences, that sort of thing. I work mostly at night. We can analyze better then, when it's quiet and the credit cards are sleeping."
"Oh," she said.
Later he caught her picture as she was coming out of the Ladies Room and when they parted she said, "Well, see you," and walked away without giving him her number.
***
He printed the photograph and pinned it to the wall of his bedroom over the desk. Hers was the first.
He began building files, particulars of the encounter, his impressions, reconstructions of conversations. He put a précis of each one on a 3X5 card and pinned it next to the photographs and the ad they had placed. For Tom he drew a quick, clumsy sketch, just enough to remind him.
Soon he had dozens, all the broken, lonely and desperate, the curious and the flamboyant, the hyper and the posthuman, all the seekers.
One night he stayed home from work and started a spreadsheet, a complex matrix of names, desires, characteristics. He included descriptions, both the seekers' and his own. He searched phone books, library records, real-estate transactions. The next day he followed a seeker home and was amazed at how easy it was, how these anonymous people who shared only a pseudonym were so careless in covering their tracks. So he followed them all, collecting true names, real addresses. Later he would cruise by in his car and photograph their houses. Sometimes he would call them and hang up when they answered.
He added statistics to his matrix: what kind of car they drove, marital status, children, parents (some older ones still lived at home). He learned profession (of the professionals), hobbies, social rank, relative wealth, relative honesty. Soon the wall was covered with photographs and 3X5 cards.
***
On a Thursday Kenneth wore a bandana and a tank top, though he didn't have the arms for it. No tattoos, either.
SWP was white, as advertised. If she was a professional, what was her profession? Was she really an earnest hedonist? Did she really love gypsy music, long walks in the woods? He slouched in his chair and wished he smoked. It would be nice to take out a cigarette about now.
Darcy chewed her nails. She was in her 30s, so Kenneth tried to be older. The dark glasses should help, the air of confidence and command, but he wasn't sure he could carry it off. Youth was hard to hide.
"I don't know," she said, confirming his suspicions. "You're not what I expected. I don't know."
"What'd you expect?" He deepened his voice and spoke to the side of the booth. They were in a retro diner, juke box connected to a computer full of oldies somewhere in the back. Silver and white, touches of red. They had milk shakes, his chocolate, hers strawberry.
"Positive minded, shares my values. Analytic banter. You seem a little too...current."
Current? Did that mean the bandana was a bad idea. He wondered if he should take it off but decided against it. It would look weak, giving up his gang affiliation at just the wrong time. "You were looking for a mellow WM," he said with as much earnestness as he could muster. He was thinking, Save me!
"Yeah." Darcy leaned back on the banquette and sighed. "You seem a little young, though."
***
Next time he snapped a couple of shots of the only woman sitting alone in the restaurant.
Once he had introduced himself and sat down, he found he couldn't look directly at her. She was too intense, too complex. His life was simple. He made simple decisions. His job, too, encompassed a relatively uncomplicated rearrangement of text and numbers. He lived on a middle floor in a one-bedroom apartment with little personal adornment except digital photos and index cards. He ate foods ungarnished with spices or sauce and fed his simple goldfish with the cheapest pet fish product he could find.
He knew he should be more complex, seek out sensation, devise stratagems, make intricate observations. (As an example, the sunset now unfolding through the coastal restaurant window was not a declination of the solar orb, nor was it pretty as a postcard. In fact it was a bruise, a yellow-green stain on the undersides of heavy clouds, ominous gathering toward portentous dark. The gulls were random handfuls of confetti tossed into the wind, dispersed and gone, the celebration over.)
He glanced at her portrait on the little screen on the back of the camera below the table and shook his head. He shouldn't find fault. He was doing things, making moves, taking notes. He had not yet made any real friends, ones who might call him back, but he had met some interesting people. They had placed ads. They had ideas of who they were and what they wanted. Kenneth wondered what he could say of himself? Healthy 26 yr old EWM ("E" for "employed" since this suggested fiscal stability), practically a virgin, seeks like-minded?
He had no mind to be like. But perhaps this DPF, 45, Seeks Well-Endowed Man for Secret Encounters would suffice. They shared Kung Pao in non-committal silence.
She was a thin, nervous sort who played with the charm on her necklace, a small gold building, perhaps the Taj Mahal. Something she picked up in India. He watched the sun spread, sink and disappear.
"What kind of secret encounters?" Kenneth finally asked, looking directly at her for just a moment. He stretched his long legs out to the side of the table and crossed his elegant ankles. His suit came from a second-hand store but bore a famous label and fit him reasonably well. His shoes were Italian.
She made a sound, somewhere between a growl and a laugh, but said nothing. For some reason Kenneth thought of his mother and to cover his confusion signaled to the waiter, who hurried over. "Coffee," Kenneth said, then looked at Ruth. She nodded. "Two," he told the waiter.
He frowned at the shoes. There was a sentence unspoken between them, struggling across the table through the debris of Chinese food: small soup bowls with bits of mushroom and celery, drying grains of rice. She had chosen the restaurant.
After the silent coffee she said, "I don't know that you're what I'm looking for."
"Why do you say that?" Kenneth tried leaning forward into a more intimate space, a gesture he had seen once in a movie.
"Your features are delicate. It's not promising."
"You wanted someone more...imposing?" He forced a smile onto his face, though his cheeks felt numb.
She looked at him curiously, let go of the pendant and nodded. "The ad was very explicit. It's a code, you know. I don't lie in the ad. I said who I was and what I wanted. I'm divorced, have been for eleven years. I don't want another husband, nor do I want a Long Term Relationship. Secret encounters, occasionally, purely physical. Only one requirement."
"Well-endowed," Kenneth managed, still leaning forward into his frozen smile.
"Exactly. These ads are sometimes successful, sometimes not. This time, I fear, not."
Kenneth didn't really want this woman, but he couldn't stop now. "You haven't seen," he suggested.
She shook her head. "No, that's true. But when you do this enough you get an instinct for it. You're not what I'm looking for."
He leaned back as if she had slapped him. "What did I do wrong?" he asked.
She reached across the table and tapped the back of his hand. "Don't be silly," she said. "You seem like a nice young boy, but you're just playing games. What I do is real. Do you understand?"
"I'm not sure," he answered, truly curious now.
She made that strange sound again, half laugh, half growl. "There's pain involved," she said.
***
The San Gabriele Weekly Times was no longer enough. He had exhausted its resources and had moved on to other papers and then online. So it was, he found himself driving to another city to meet Violinist, 32, wants to meet a Girl, young and fresh, for long talks about music, walks on the beach, possible intimacy.
It was Saturday, sunny and clear though with an early spring chill. Kenneth had passed the city limits sign when it hit him. This was all wrong. Violinist, 32, should be meeting playful, irreverent, musical, not him, not Kenneth in pantyhose and a sun dress.
But it was too late. He must continue.
The violinist was shy, with almost-white wispy blond hair standing like dandelion seed away from his round skull. The hair seemed to be curling as Kenneth watched, so fascinated he didn't hear the question the violinist had asked.
"What?" he said.
"I'm sorry," the violinist answered, backing away. "Really. Never mind. I made a mistake."
He fled. No long, intimate talk about music.
Kenneth followed thoughtfully. When at last he got home he added the violinist to the wall, pinning his picture next to the blank place for the no-show Love Goddess for whom he had only her ad clipped from the paper.
***
Kenneth's supervisor told him he seemed distracted lately and asked if he was all right?
"Oh, yes," Kenneth answered. "I'm fine. Some things have come up at home, that's all. I've been pretty busy with personal stuff. Has my work suffered?"
"Oh, no," the supervisor answered. "It's just something I noticed. I thought maybe I could help."
Kenneth thought: Man, 49, balding but compassionate, seeks romantic liaison with discreet, unmarried professional sex worker. Money no object.
And then he knew for sure he was seeking the wrong things for the wrong reasons.
***
"Ain't seen you for a while." Rick was wiping the counter. "How'd it go?"
Kenneth smiled. "Playful, irreverent, musical?"
"Yeah, that's the one. I was wondering if you met her, how it went."
Kenneth nodded. "It's been weeks. Yes, I met her and it went well."
"So?" The man leaned over the counter. "How well?"
"I'd have to say it went very well."
"So you're dating her? LTR? Get married?"
"Not exactly."
Rick nodded. "I wondered. My old lady wouldn't like it if I answered the ad, so I thought maybe if you did, I could find out."
"Find out?"
"You know, if it works." Rick shook his head sorrowfully. "I dunno. I just thought."
"It's not what you think," Kenneth told him.
***
His spreadsheet had grown too complex to visualize, so he bought a ball of yarn and a large box of thumbtacks. He tried different colors; he pinned a blue length of yarn, representing men seeking women, to his photo and walked around the room with the ball in his hand, looking for a place to pin the other end. He used yellow for women seeking men, red for men seeking men, green for women seeking women, purple for casual encounters.
The photographs spilled out into the hallway, and the yarn followed. Over time his apartment was woven into a dense interlace of luminous lines.
He would lose himself in the patterns, ducking under strands, stepping over, weaving through. Sometimes musical connected to musical, outdoor to outdoor; at other times musical, he decided, was a ruse, and should connect to humorous banter or playfully erotic.
He began to move the lines, unpinning from one picture and reconnecting to another. Sometimes a color might be wrong, that this was really a woman seeking woman despite the ad. Other times he moved a picture and its card to another section of the wall, grouping by affinity. Still the threads wove through the two big rooms, around corners, from near the floor of the bedroom to just over the living room window.
One morning he found himself seated on the floor, back against the wall, staring up into the infinite regress of lines crossing, re-crossing and crossing again.
***
He picked a day, a Saturday, a windswept state park near the coast, a day with fine weather, not too early.
On his way there he stopped at the café. "Hello, Rick," he said.
"Kenneth! Gonzo mocha?" Rick started to make it without waiting for an answer.
"Little slow this afternoon?"
"Typical Saturday afternoon. How's it going?"
"All coming along."
"Not seeking any more? Found someone?"
Kenneth spread his hands. "More than you could imagine, Rick. All the threads. All the beginnings and the ends, the connections. It's amazing."
"Sounds like you have a story," Rick said. "Is it the playful, irreverent, whatever?"
"Oh, yes. It is. It is."
Rick smiled glumly. "Glad to hear it."
"You might want to check out the park a little later." Kenneth put his empty gonzo mocha cup back on the counter. "You might see something."
***
He did. Rick came to the park and he saw something. He saw playful, irreverent, musical meet the violinist. Soon they were talking about Mozart by the swings. Rick strolled by, shaking his head. How could he know them, these haphazard seekings in the very act of finding? They were discussing the first movement of the Quintet in C-minor. She leaned her narrow head toward his ear to catch his words before the wind carried them to Rick's ears. His dandelion hair dipped toward her.
The tall man with the white ponytail was guiding an intense woman toward the benches facing the sea. She followed him compliantly, her arm linked through his. Rick followed. "Pain," he heard her say after they were seated comfortably side by side. "It's a way of knowing you're alive."
"Smell the sea," Tom said, inhaling deeply.
She breathed in and smiled.
Rick passed on, threading his way through the crowd. More were arriving by the minute. He paused beside Darcy, dressed in a peasant dress. She had her head cocked toward a swarthy and slightly overweight man in jeans and a sweater. "Repressed memories?" he asked.
She shook her head. "I don't know if I believe in them. But this..." She waved her hand at the sea. "It reminds me of something. I'm sitting in a stroller, you know, and in front of me is all this water, like the sea. I must have been one or two years old."
"Wow," he said. "I've got one like that, too, but it was on a farm. I remember the smell."
"Really?"
***
Rick walked around for a long time before he found Kenneth. "Jeez," he said. "I almost didn't recognize you."
Kenneth grinned and patted the bench beside him. "Sit down, Sonny."
"What's with the wig?"
"Little old ladies don't place ads," Kenneth whispered. "No one will notice me."
"I thought that was the point." Rick leaned back and sighed. "Damn, my old lady should be here. She'd learn a thing or two."
"The point is just to see this." Kenneth pointed with his cane at the crowd. The wind snapped at the brim of his sun bonnet.
Rick sat up. "You mean, you arranged it all?"
Kenneth patted Rick's forearm with a liver-spotted hand. "There, there," he said soothingly, standing up. "Man, 44, almost happily married, seeks new friendship for infinite possibilities. Take care of yourself, Rick."
He walked away, tapping the cement walk with his cane every other step.
***
Love Goddess, on Earth for a short time, stood at a railing looking out to sea. Her hands rested gently on the smooth wood.
The little old lady stood beside her. "Lovely day, wouldn't you say?" Kenneth murmured, also looking out to sea.
Love Goddess turned toward him. "Yes," she answered. "A lovely day."
The long slow waves slid toward them, one after another.
##
Cite this Essay:
.
"Seeking"
,
Electronic Book Review
, August 1, 2007, http://electronicbookreview.com/essay/seeking/.
Readers wishing to respond to an essay in
ebr
may send ripostes or short glosses to the journal's Managing Editor,
Will Luers
.