Joe Amato
09-01-1996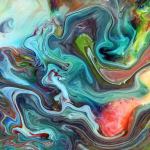 Joe Amato on the Social Text controversy.
why the hell is there a national controversy over at social text?... how might it have been defused, if not avoided?... in what follows, i'd like to work through some of the ins and outs of this ongoing debate, in the process advocating a more fully dialogic use of electronic fora... for those who missed the social text brouhaha as it unfolded: a physicist, one alan sokal, publishes a piece entitled "transgressing the boundaries: toward a transformative hermeneutics of quantum gravity," in the spring/summer 1996 special issue of the magazine social text, an issue devoted to the so-called "science wars"... now, in most academic circles, social text enjoys a fairly esteemed rep., published as it is by duke u p under the co-editorial leadership of none other than andrew ross and bruce robbins... anyway, subsequent to publication, sokal writes in the may/june issue of lingua franca that he has published his piece in order to answer the following (loaded) question: "would a leading journal of cultural studies publish an article liberally salted with nonsense if (a) it sounded good and (b) it flattered the editors' ideological preconceptions?"... sokal, a self-professed "leftist," has evidently been incited to his prank after confirming on his own the legitimacy of claims made by paul gross and norman levitt in their 1994 book, higher superstition: the academic left and its quarrels with science - a book that presumes to take on the evils of postmodernism, cultural studies, and the like...
after sokal's revelation, ross himself composes a rather detailed electronic defense of the editorial policies leading to the publication of sokal's piece (ross's defense makes its way to poetics via list member steven shoemaker's decision to forward same, steve's tag line quoting courtney love's "i fake it so real i am beyond fake")... which details are later denied in at least one substantive way by sokal (in a rejoinder sokal distributed electronically after the ny times apparently refused to print it because of its length): ross claims that sokal was "resistant" to any "general revisions" of the sort social text recommended, while sokal claims that he asked repeatedly for "substantive comments, suggestions and criticisms," but never received any (thanks to aldon lynn nielsen for pointing this out - on poetics)... anyway, here's the core of ross's response:
in sum, sokal's assumption that his "parody" struck a disreputable chord with the woozy editors of social text is ill-conceived. indeed, its status as parody does not alter substantially our initial perception of, and our interest in, the piece itself as a curio, or symptomatic document. of course, the whole affair may say something about our own conception of how physicists read philosophy, but that seems less important to us than that his prank does not simply lead to a heightening of the hysteria which the science wars have induced.
ross's response is followed by a longish op-ed piece in the 21 may ny times, "professor sokal's bad joke," by none other than stanley fish, head honcho of duke u p and a professor of english and law at duke... in his piece, fish claims that sokal is culpable on the count of "two misunderstandings": first, that sokal "takes 'socially constructed' to mean 'not real'"; and second, having not properly understood those sociologists who advocate science-as-socially-constructed-practice, sokal "thinks that the sociology of science is in competition with mainstream science" (fish elucidates all of this via the analogy of baseball, a lý stephen jay gould - an antic that, in this case, only muddies matters further)... hence fish concludes that sokal, because of his inadequate understanding of sociology as a "research project," has managed a "deception" that "threatens to undermine the intellectual standards he vows to protect"...
well, let's see if i understand fish correctly: sokal has not correctly grasped sociology of science, ergo he has through his paper unwittingly undermined professional-intellectual standards... but here fish is culpable on the count of two misrepresentations: first, sociologists of science themselves continue to have profound disagreements over the status of social constructivism, known in shorthand as socon... for example, warren schmaus, ullica segerstrale and douglas jesseph, in the journal social epistemology ("a manifesto"; 1992, vol. 6, no. 3) refute what they (with tongues-in-cheek) refer to as "the soft program" of socon, which includes socon in the "strong sense," on the grounds that, in this latter, "the cognitive commitments of scientists are either denied or treated as irrelevant" (243; and i'm not taking sides here)... so sokal is at least not wrong in having presumed residual (if somewhat mitigated) controversies over socon-based research... fish's second misrepresentation has to do with the status of sokal's "hoax" itself: fish suggests fraud and impropriety on sokal's part, even as he attributes a certain ignorance of epistemology to sokal's paper... but if sokal has *incorrectly* grasped a field of inquiry, how could his "hoax" possibly produce fish's "corrosive effects"?... fish himself argues that sociology of science poses no "threat" to science, that the "integrity" of a research enterprise will not come from "presumptuous outsiders" but from "insiders who decide not to play by the rules or to put the rules in the service of a devious purpose"... yet sokal is *not* an insider - he's clearly an outsider... what's missing here is any substantive discussion of *why* the formal maneuvers sokal deployed in his "parody" made it past the social text editorial board... if the research conventions of a given field of inquiry are so transparent as to permit such deception to take place, then at the very least we need to take a long hard [wink] look at those conventions...
now before any of my readers get the wrong idea about me or my position on such matters, let me cut and paste from a few of my initial posts to poetics:
i think mebbe ross oughtta just cop to it, and admit that sokal's prank got past the editorial board...
nevertheless, i find mself on the ross side of things in terms of challenging sokal's "leftist" motives, and in terms of what sort of work i find valuable, even as, again, i do think that sokal managed to put one over on social text, all naysaying to the contrary...
why is it that this controversy, at least as it's coming down the pike, is taking place over there, in print?... at least among the contenders, i mean - ross, fish, sokal, etc?... why the hell don't we have an electronic forum where sokal, ross, fish and anybody else who's interested can converge to chew over these... discrepancies?...
a lot of the hogwash that's likely to emerge from this controversy could probably be addressed and dispensed with in just a few email exchanges... which, of course, is hardly to argue for progress, but which is to make a claim for process, due and otherwise...
so those who choose to explore the interconnections among (?) these domains are bound to find themselves in mixed company, so to speak... it's fraught terrain, punctuated by territorial struggles and anxieties... and practical jokes (like sokal's) aside, there's a certain need, as i see it, to try to speak in ways that promote dialogue, not division...
still, i'm ultimately on ross's side on this, if i've gotta choose sides, i mean... i don't think he's been disingenuous, i think rather he's merely saturated with his subject position, and is seeping here and there...
ysee, on poetics i have the benefit of a number of other thinkers and writers (400 or so subscribers at the moment) to help me hone my own thinking, as well as to kick around these issues w/o any of us necessarily digging in... here are some particularly trenchant observations by rob wilson, advisory editor at boundary2 (another duke journal):
shaking the foundations of professional expertise at and around s[ocial]t[ext], sokal is now accused of having written a sophomoric 'fraud' and having violated the very professional ethics and professional decorums that sustain such expertise knowledge communities (stanley fish, predictably, in his op-ed take-out so-called sokal piece); but what the nyu professor of physics has actually written is not so much 'fraud' as a parodic miming of the pomo cult codes (some of his footnotes are pretty hilarious) and a sending up of an over-extended 'culturalism' colonizing domains of reality/history/material production and reproduction where it may just fall apart or become wishy-washy and inadequate.
that st editors ex post facto can now claim (via a[ndrew] r[oss] on www) that they knew all along it was a 'sophomoric' piece of cultural studies by a naive scientist; that st is never 'refereed' (what is the in-house critical collective but a set of primary discrimination makers of the in/out, enacting [sure, informally] the rules for what passes as any "social text" text?); and that the sokal essay was going to be dropped from the expanded book edition at duke u p (this would be an unusual post facto decision to make, as duke u p usally runs all the essays and whatever else the editors choose to add from its journals' "special issues," within space limits of course), sounds like more critical two-step shuffle to me: why not admit to having been deceived and work from the insights and struggles of that moment? sure, it's a postmodern black hole now: that a pro-sandinista physicist can be embraced as an ally by rush limbaugh on right-wing talk radio and be stimulated by the "higher superstition" faction of anti-pc-construction science to write such a piece just plays into the spectacle of media reductions - some at b[oundary]2 have suggested this will only drive up the subscription lists of st and generate more cultural capital and "science war" discourse for the players (if they don't fall or leap from nyu windows and fall upward, "deconstructing postmodern gravity, slyly") and the press.
but sokal has, I think, caught ross and the st "star wars" discourse apparatus in an over-extension of their 'culturalism,' miming the codes in devious simulacrous ways that reflect and refract where the journal is philosophically at. as somebody has said, under such pressure, the "subject position" is oozing into "position(s)."
more might be added here about ross's gloss on the institutional site of his journal - "social text has always seen its lineage in the 'little review' tradition of the independent left as much as in the academic domain"... but when all is said and done, after having read many if not all of the related documents, it's evident to me that this latter controversy, fraught as it appears to be with ulterior motives, might have been attended to in a public forum that does not itself feed, directly, the mainstream news tendency to ostracize intellectual-eggheads (that's me too), to capitalize on the anti-intellectual leanings of mainstream public life in the u.s... and that this might itself have mitigated, if not avoided, a public dispute that exacerbates the academic in-fighting scene and magnifies, in the mainstream public eye, the irrelevance of (for one) humanities scholarship... which in turn feeds the current corporate-vocationalizing pressures on academe, however indirectly (and on my tech. campus, it's not all that indirect)...
and OK: i'd rather that our articulate proponents on the left hadn't left behind me and a host of others sympathetic (and unsympathetic) to more liberatory agenda by conducting their disputes in more mainstream print fora, fora that few of us have access to...
my reading of the sokal text debacle - as i posted to the poetics list in response to rob wilson's fine insights - was that all parties had been insufficiently *literary*, finally... that the social text editorial board might have seen sokal's parody for what it was, not simply as a "curio" (ross)... that sokal might not have mistaken his intentions, or the resulting generic form said intentions took (parody, or satire - and there is a difference), as a somehow intrinsically-discounted contribution to knowledge-as-we-know-it (the piece may in fact have some residual, say, metaphorical value, however much bullshit is "in" it - but i won't belabor this latter point here)... and that this itself suggests that we attend to our discourses, to our writing and reading practices, with a better understanding of the various writing and reading publics 'out there'... not that attending to the literary as such gets us "out" of our various institutional predicaments, as rob himself was quick to point out - online...
though i've never been entirely happy with mcluhan's distinction between hot (user-passive) and cold (user-interactive) media, he *did* happen to mention, in his characteristically sage way, that one "vantage point from which to test the difference between hot and cold media is the practical joke"... and this may be just the point at which my invocation of the "literary" falters (that is, unless i modify it some): so many critics and theorists of culture and literature just may not get it, they may not quite see their own investment in the literary values of a bygone era, much as interrogations of canonicity can often obscure same old same old exercises in discursive preciosity - talking the same old ways to the same old crowds... for mcluhan, the "hot literary medium excludes the practical and participant aspect of the joke" (understanding media 32)... mcluhan isn't saying that such jokes don't exist, but simply that literary-inclined folks generally find them "distasteful"... but by "literary" mcluhan means immersion in print literacy, typography and the like...
one nice thing about the emergence of electronic media, for those so-inclined, is that such media tend to render the forms, contents and motivations of print practice much less transparent, thereby auguring a more informed and inclusive understanding of the literary as a varying site of literacy... perhaps this development itself might encourage a certain sense of disciplinary humor, a capacity for not taking one's professional Self too seriously, however serious or passionate one may be about one's work... but we'll have to tune our wits in, too, to the very real possibility of online news forgeries and the like... after experiencing numerous rounds of virus gags (the perennial "good times" virus comes immediately to mind), i think myself more savvy, and less vulnerable, to pranks and tomfoolery... but who am i kidding? - i'm just a bit more aware of how easy it is to be fooled when one's critical/creative faculties are stuck in the holding pattern of publication (*this* holding pattern)...
this is not exactly what you'd call news, and andrew ross, for one, knows it... he's written insightfully on "technoculture," on popular culture and media, on poetry and poetics... but perhaps writing "on" or "about" such stuff prevents him from fully recognizing the distance, and leverage, such prepositions effect... in any case, i wouldn't want to find myself in the ungainly position of advocating only more performative media forms, esp. not these days... it's just that we need an enhanced awareness of a wider range of practices...
so, as to publishing policies: it's not a matter of winnowing submissions more methodically... it's more a matter of understanding the broad range of possibilities available for sustained discussion and exchange... from a teaching point of view (and i am a teacher), it's imperative that educational systems teach critical reading, writing and thinking less as a function of skills acquisition and more as a matter of helping students to engage with the incredible variety of reading and writing communities present in this country and around the globe (and when i write "reading and writing," i mean to refer to symbolic practices in general)... and again, though online technologies represent the techno-triumph of advanced industrialization and should always be viewed with critical prophylaxis in place, they can be helpful here... writing and reading communities often correspond to formally substantive textual orientations, but such communities don't begin and end there... an identifiable cadre of poets, for example, may be enamored of a diverse range of aesthetic techniques; on the other hand, there are specific aesthetics that at times induce specific artistic groupings... the point is to increase as well as expand upon current conceptions of literacy, to recognize a much wider array of aesthetic possibilities, discursive possibilities, *social* possibilities than are generally given press in the various press outlets... for example, i mentioned online that -
there is a journal - as i recall the title, the journal of irreproducible results - that provides a forum for mock-scientific studies of mock phenomena, playing specifically off of *scientific* jargon and methodology, and playing specifically to scientists and the scientifically-inclined... i mention this by way of indicating that sokal's parody has precedent within scientific discourse communities... if what sokal did is, as ross calls it, a "boy stunt," it is also connected with the general ethos of scientific discourse, if only on this latter's (lunatic?) fringes... an ethos emerging from a long history of proving, disproving, and, on occasion, offering up false proofs as a challenge, or for a few laughs - whatever the residual positivism or, as some would have it, male-adolescent leanings...
so what i have to say goes for academia and academics as well... antagonisms of left and right (and shall i declare, like the rest, my leftist leanings?) are not about to go away, nor am i suggesting, again, that online spaces will necessarily allay tensions owing to same... i for one intend to remain adamantly opposed to specific conservative agenda, regardless the medium... but -
let's take the ebr effort specifically: rather than "focus" an "issue" on a "piece" (albeit originally a talk given) by michael bÈrubÈ (or anybody else), why not set up, instead, an interview forum whereby the ebr editorial staff holds a one week long list-exchange between michael and any number of invited participants?... in fact this could be a wholly open affair - it's not necessarily the case that a cast of thousands will show up to participate, and in any case the list itself may be moderated... the forum could begin by focusing on a specific topic, and be permitted to digress from there, as list exchange generally does... most readers will note that this is hardly something new - irc's, moo's and the like have been providing synchronous gathering places for years now... the only kinda new thang (at this point) is the rather fuzzy publication aura of this process... can we academics put this sorta thing on our vitae?...
well, why not?... if you think you need to do so, why then do so...
in any case, the result would be an archive-able log of give and take over a set duration... this log might be edited into a summary of various cogent posts... or it might simply be archived as such and presented as "THIS MONTH'S FORUM" (of course, this has precedent in print media)... readers of ebr might be encouraged to post commentary in response to the forum to ebr, as well as (and this is crucial) to the various participants themselves... all participants should be required to post their email addresses, a stipulation that should ensure online access to all participants from all participants, as well as discourage any participant from treating the list forum as a monologic publication zone (of course there are no guarantees this won't happen)...
and with a bit more generosity, and a more informed understanding of - or at least concession to - their own place as a print journal in the diverse range of print and electronic fora, the social text folks might have proceeded similarly (to put the burden on the publisher, that is, and not sokal)... and invited sokal, ross, fish, robbins et. al. to participate in precisely such a forum... which latter might have been edited for a subsequent issue of the journal... which result would seem, as well, to satisfy ross's description of social text as a non-refereed journal (which assertion raised more than an eyebrow on poetics, incl. my own, because many of us understood the journal to be refereed)... in any case, nothing prevents social text from opting to accept participation 'over the transom,' esp. in an online forum... such online fora may, in fact, be an esp. useful strategy when discourses collide... if only in retrospect, the gradual migration of the social text debate into these regions - ross's post, sokal's rejoinder, my essay - suggests as much...
one liability of online space warrants specific elaboration here: as most electronic lists bear witness to, there are many more men than women presently occupying such spaces (albeit more women are logging-on than ever before), and, to hazard an essentialism of sorts, men - we men, most of us - do in fact bring with us our defensive conversational habits and male-territorial urges... but again: no reason not to take this as further impetus for more renowned folks like ross and bÈrubÈ to use their institutional leverage, incl. their insight into gender issues, to help populate these spaces with more women and more women-friendly conversational structures...
running out of breath and winding down to a provisional end: i find the slippage/seepage in ross's AND bÈrubÈ's subject positions problematic to the extent that these latter two gents continue to deny their own investment and complicity in maintaining a "position" predicated on privileged institutional status of one sort or another - that is, a complicity of privilege, and one rooted in print publication practices... for bÈrubÈ and ross, little seems to disrupt their apparent critical sobriety, and they go about their business with business-as-usual cool - two visible, if not powerful, spokespersons for the many on the left... but hey, guess what? - I'M NOT, uhm, COOL, anymore than i'm hooked on phonics, however hot and/or cold the medium... if what we homo sapiens are about is finding ways to engage in more open and candid exchange, with the objective of reducing oppressive, discriminating, normative practices, then we can ill-afford the orthodox stance of speaking only to those who have ears for us... sure, allowance must be made for dissonant articulations (sometimes i'd rather not be understood, really, so much as *felt*) and for complex communities (which latter are likely to persevere underground in any case)... "to publish" means to go public, yes, but one can go public w/o exactly publishing... and as just about anybody who's spent any time at all in the online world will tell you, it's not necessary to enter an electronic list and say things for once and for all, as though your professional life depended on it... to be willing to mix it up some, to be willing to listen to grad. students and undergrad. students, academics and non-academics, folks who may not publish all that much but who nonetheless may have a helluva lot to add to the discussion, and whose experience may differ greatly from one's own - this is the best of the online world... as to the effect online lists can have on print publishing venues, and vice versa - as well as questions pertaining to the serious social and cultural work, even in a more hybrid print-electronic era, encompassed by the qualifier *literary* - these latter are open to anybody's speculation - anybody, that is, reading along these lines...
Cite this Essay:
.
"sokal text: another funny thing happened on the way to the forum"
,
Electronic Book Review
, September 1, 1996, http://electronicbookreview.com/essay/sokal-text-another-funny-thing-happened-on-the-way-to-the-forum/.
Readers wishing to respond to an essay in
ebr
may send ripostes or short glosses to the journal's Managing Editor,
Will Luers
.