ebr is an online, open access, peer-reviewed journal of critical writing produced and published by the emergent digital literary network.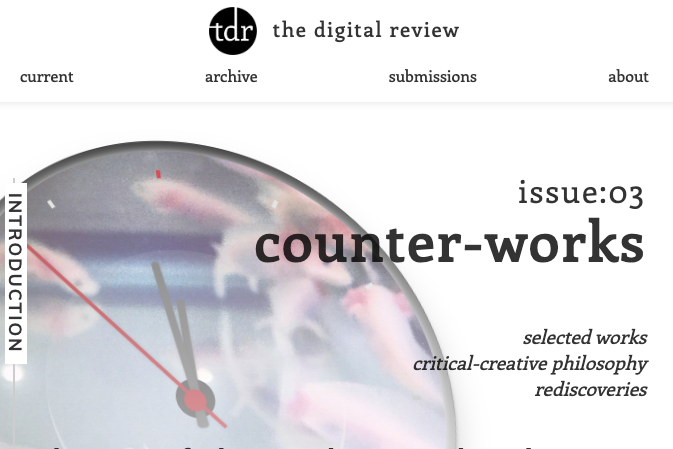 The Digital Review is an annual online journal of digital writing with a focus on the born-digital essay. Each theme-based issue will offer a curated combination of commissioned work, submitted work, restored past work and re-designed public domain work.
For more information and how to submit, please visit the Call for Submissions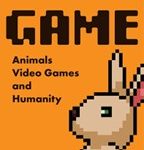 12-03-2023
What can video games teach us about our relationship with animals? Hanna Hellesø Lauvli's review of GAME by Tom Taylor urges us to see life from the other side of the food chain.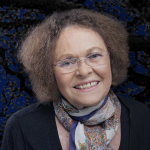 12-03-2023
EBR would like to express thanks to Dene Grigar and Deena Larsen at the University of Washington, Vancouver, for organizing and hosting a memoriam for Marjorie C. Luesebrink and for letting us share the memoriam in our journal.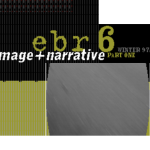 11-05-2023
Returning to past formats in the electronic book review such as 'designwriting from the mid-1990s,' ebr co-editor Lai-Tze Fan alerts readers to a feature that is as much a part of our journal's publication, and positioning, as the essays themselves. As annotations in the margins of print texts allow readers to reference earlier texts, a more interactive, intertextual and perhaps more accessible conversation is made available within and among digital texts.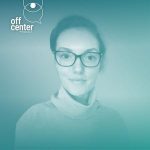 11-05-2023
Scott Rettberg, director of the Center for Digital Narrative is joined by journalist and Digital Culture graduate Ashleigh Steele to talk about memes, post-truth and the way narrativity shapes our understanding of ourselves and our world. We are increasingly affected by algorithms, AI and conspiracy theories, but what kind of effect does this have on our discourse, and how do we fight back?
04-03-2022
This special gathering collects reflections of the Critical Code Studies Working Group 2020 (CCSWG '20), a biannual meeting to explore the intersections of humanistic inquiry and computer code studies. Coordinated by Mark Marino (USC), Jeremy Douglass (UCSB), and Zach Mann (USC), the 2020 Working Group was held online from January 20 to February 3. It brought together more than 150 participants from around the world to share ideas, populating dozens of discussion threads with hundreds of comments, critiques, and critical readings. The need to attend to code could not be more urgent. Code exert… continue