ebr is an online, open access, peer-reviewed journal of critical writing produced and published by the emergent digital literary network.

The Digital Review is a new bi-annual online journal of digital writing with a focus on the born-digital essay. Each theme-based issue will offer a curated combination of commissioned work, submitted work, restored past work and re-designed public domain work.
For more information and how to submit, please visit the Call for Submissions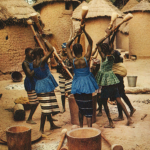 06-05-2022
In a series of interviews led in February and March 2021, Nacher, Pold and Rettberg examined how contemporary digital art and electronic literature responded to the pandemic. Their project on COVID and electronic literature was funded by DARIAH-EU and resulted in the exhibition prepared for the ELO 2021 Conference & Festival and the documentary film that premiered in June 2021 at the Oslo Poesiefilm Festival. xtine burrough is one of the creators of 13 works that were interviewed for the project. She generously shares her thoughts on life and creativity, collapsing spaces and the meaning of a domestic art practice during the pandemic.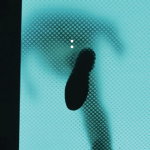 05-02-2022
Where Tomasula (in his own words) makes "no attempt to historicize the field," preferring to offer "a snapshot" of a vibrant body of conceptual literary art, Gonzalez in this review arrogates the position Tomasula passes on, and proposes that the many texts in Tomasula's "immensely rewarding" anthology continue in the spirit of postmodern literary forms and show the continuing potency of the postmodern toolbox.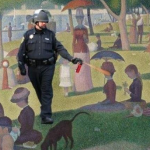 05-01-2022
After having lived through three generations of electronic literature, and having experienced pre-web, web, and post-web literary periods, Will Luers takes a step back and advocates an "independent digital culture" in which literary artists might explore "a reality between language and the ineffable (be it artistic, religious or secular)." A mixture of technics and magics, we may be approaching a fourth generation of e-lit that is closer to pre-industrial folklore than it is to our present, technically managed space for individual and collective "creativity."
04-03-2022
This special gathering collects reflections of the Critical Code Studies Working Group 2020 (CCSWG '20), a biannual meeting to explore the intersections of humanistic inquiry and computer code studies. Coordinated by Mark Marino (USC), Jeremy Douglass (UCSB), and Zach Mann (USC), the 2020 Working Group was held online from January 20 to February 3. It brought together more than 150 participants from around the world to share ideas, populating dozens of discussion threads with hundreds of comments, critiques, and critical readings. The need to attend to code could not be more urgent. Code exert… continue