ebr is an online, open access, peer-reviewed journal of critical writing produced and published by the emergent digital literary network.

The Digital Review is a new bi-annual online journal of digital writing with a focus on the born-digital essay. Each theme-based issue will offer a curated combination of commissioned work, submitted work, restored past work and re-designed public domain work.
For more information and how to submit, please visit the Call for Submissions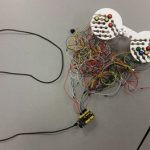 09-12-2021
This essay explores intersections among queer theory, critical making methodology and inclusive design through a research creation piece that aims to problematize normative video game controller schemes.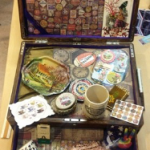 09-12-2021
FEATURED ARTIST: In this essay, Caitlin Fisher reflects on the ideas, processes, and approaches that have shaped and influenced her work in digital storytelling and electronic literature for over 25 years. She invokes theorists like Borges, Haraway, and Aristotle and critical concepts of hybridity, string theory, hypermedia, and spatial narratives to illuminate readers about the simultaneous timelines, continuity, and forking paths that run through the river of her work.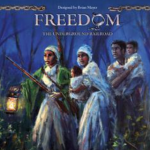 09-12-2021
In this conversation and accompanying "How to Not" guide, Drs. Lai-Tze Fan, Kishonna Gray, and Aynur Kadir consider responsible theories and methods towards racial equity, racial justice, and anti-racism in game design. Their main focus is on how games can provide a platform for helping people understand and learn about these issues.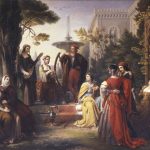 09-12-2021
Jin Sol Kim and Lulu Liu interview the Decameron 2.0, a Canadian collaborative made up of professors and artists who are inspired by Giovanni Boccaccio's plague narrative The Decameron (1348-1353) to develop creative works during and in response to the COVID-19 pandemic.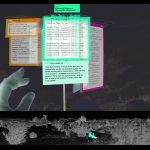 09-12-2021
Burdick situates the speculative software prototypes of Trina: A Design Fiction as design-theory hybrids that can expand our understanding of critical making and critical design. The essay offers four readings of the Trina prototypes, designed as research into speculative writing technologies that are situated and embodied. The essay concludes with the introduction of an "Indexical Reader," a design concept for close and distant reading in the Humanities.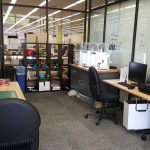 09-12-2021
In this article, Kelsey Cameron and Jessica FitzPatrick propose attunement, a conceptual intervention that returns lived experience to critical making. They argue for attunement in three areas: disciplinary recognition of making, labs and other university maker spaces, and campus-community engagement. Attunement helps bring equity into critical making, highlighting how larger systems shape individual acts of making.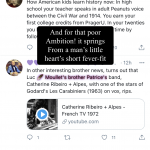 09-12-2021
To browse the internet is to subject oneself to sophisticated and unceasing techniques of attention-capture, of which the pop-up advertisement is only the most crass and vexatious example. This paper describes the development of Nightingale, a web browser extension that fights distraction with distraction. It does this by injecting the web with pop-up ads consisting of semantically-relevant fragments of the poetry of Keats. Nightingale represents an attempt to engage in "noöhacking"—that is, repurposing the cognitively-destructive aspects of contemporary digital media in order to care for one's own mind.'
09-12-2021
The journals electronic book review (digital literary studies, est. 1995) and The Digital Review (born-digital arts and writing, est. 2020) are proud to announce their first collaboration: a special double issue on "Critical Making, Critical Design" that pairs digital works of making or design with critical and scholarly mediation. See the Table of Contents of The Digital Review issue as well. From prose and art installations to craftwork and video games, creative works are often released without giving artists the opportunity to explain their processes, contexts, and motivations. Else, creati… continue