ebr is an online, open access, peer-reviewed journal of critical writing produced and published by the emergent digital literary network.

The Digital Review is a new bi-annual online journal of digital writing with a focus on the born-digital essay. Each theme-based issue will offer a curated combination of commissioned work, submitted work, restored past work and re-designed public domain work.
For more information and how to submit, please visit the Call for Submissions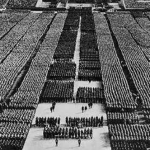 11-07-2021
Building on their concept of metainterface, Søren Bro Pold and Christian Ulrik Andersen analyze the change in perception and experience that bring forth the always-on(line) mode of engaging with digital content. The notion of 'spectacle', in itself having a long history in critical theory, is employed here to discuss media politics and the struggle for power in terms of aesthetized computation, with their main driving forces being data analytics, surveillance and forensics. Pold and Andersen uncover how metainterface spectacle can also serve to empower political agency through reclaiming the apparatus.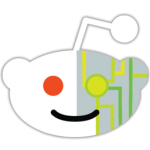 11-07-2021
In his essay, Malthe Stavning Erslev approaches the notion of post-digital from the perspective of a broader cultural phenomenon of posterioriy, emphasizing the fact that the prefix post- still allows for discussion of multidirectional and complex changes that our world is currently undergoing. In order to better grasp all the complexities and interrogate somewhat linear periodization implied by the prefix, Erslev employs the oxymoronic concept of contemporary posterity. At the same time, he ties his theoretical proposition with the extensive analysis of an online community engaging in bot-mimicry.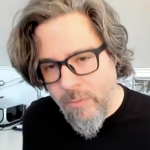 11-07-2021
In a series of interviews led in February and March 2021, Nacher, Pold and Rettberg examined how contemporary digital art and electronic literature responded to the pandemic. Their project on COVID and electronic literature was funded by DARIAH-EU and resulted in the exhibition prepared for the ELO 2021 Conference & Festival and the documentary film that premiered in June 2021 at the Oslo Poesiefilm Festival. Ben Grosser is one of the creators of 13 works that were interviewed for the project. He generously shares his thoughts on life and creative practice during the pandemic, the impact of platforms on the digital culture and creativity and platform culture in general.
09-12-2021
The journals electronic book review (digital literary studies, est. 1995) and The Digital Review (born-digital arts and writing, est. 2020) are proud to announce their first collaboration: a special double issue on "Critical Making, Critical Design" that pairs digital works of making or design with critical and scholarly mediation. See the Table of Contents of The Digital Review issue as well. From prose and art installations to craftwork and video games, creative works are often released without giving artists the opportunity to explain their processes, contexts, and motivations. Else, creati… continue