ebr is an online, open access, peer-reviewed journal of critical writing produced and published by the emergent digital literary network.

The Digital Review is an annual online journal of digital writing with a focus on the born-digital essay. Each theme-based issue will offer a curated combination of commissioned work, submitted work, restored past work and re-designed public domain work.
For more information and how to submit, please visit the Call for Submissions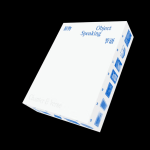 06-04-2023
This article examines how the formation of data can be seen as an aesthetic way of making sense. Following work in digital aesthetics, the article proposes to understand digital artifacts and processes via formalization and operation of media language. Li traces this idea through several examples from recent literature, film, games, and artwork in South-East Asia. Together with these examples, Deleuze's philosophical thoughts on a genesis of sense production are re-considered in order to understand a formal way of making sense in producing the new. The notion of "abstraction" from ancient Chinese mathematical thought offers a re-consideration of Deleuze's "intensive virtual", that is, the way the formal, the operative and abstraction determine the extensive intensive. Sense-Data and atmospheric language address computation's materiality in engendering the formal and the operative modalities of media language, as a way of producing states of being and becoming in cultural activities in which the digital is an agency.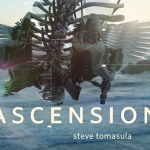 06-04-2023
Taking an ironic, Icarian twist on Steve Tomasula's Ascension, Stuart Moulthrop situates Tomasula's novel in a subterranean, encyclopedic lineage that includes print fictions like Joyce's Ulysses, Dos Passos' U.S.A. trilogy, Pynchon's Gravity's Rainbow, DeLillo's Underworld, David Foster Wallace's Infinite Jest, and Zadie Smith's White Teeth – novels that are, as Edward Mendelson put it, "the products of an epoch in which the world's knowledge is larger than any one person can encompass." It's an experimental lineage that is, arguably, one of the more noteworthy carryovers from print to digital literature; a genre that Moulthrop (2013) and his near contemporary Michael Joyce (2007) have termed the "novel of internet."
04-03-2022
This special gathering collects reflections of the Critical Code Studies Working Group 2020 (CCSWG '20), a biannual meeting to explore the intersections of humanistic inquiry and computer code studies. Coordinated by Mark Marino (USC), Jeremy Douglass (UCSB), and Zach Mann (USC), the 2020 Working Group was held online from January 20 to February 3. It brought together more than 150 participants from around the world to share ideas, populating dozens of discussion threads with hundreds of comments, critiques, and critical readings. The need to attend to code could not be more urgent. Code exert… continue