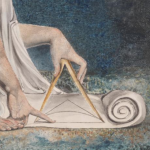 11-01-2020
This month we bring two insightful reviews: Sarah Whitcomb Laiola discusses Stephanie Strickland's wonderfully intricate new poetic book Ringing the Changes (Counterpath Press, 2020) and Stuart Moulthrop follows Noah Wardrip-Fruin in his effort to urge game studies into a new direction (How Pac-Man East, MIT Press, 2020).
Next Sunday, on November 8, three new [Frame]works Gathering essays will be published: "Documenting a Field: The Life and Afterlife of the ELMCIP Collaborative Research Project and Electronic Literature Knowledge Base" by Scott Rettberg, "Speculative Interfaces: How Electronic Literature Uses Interface to Make Us Think About Technology" by Jill Walker Rettberg, and "Networked Narratives and a Pedagogy of Play" by Mia Zamora. "Electronic Literature [Frame]works for the Creative Digital Humanities," edited by Scott Rettberg and Alex Saum-Pascual, gathers a selection of articles exploring the evolving relationship between electronic literature and the digital humanities in Europe, North and South America. The collection was originally presented at the Summer 2019 [Frame]works conference at UC Berkeley.
This exciting gathering will continue in every issue of ebr until December 2020. See the planned publication schedule.
*
Call for Proposals:
This is the last day to send in your proposal!
The ELO is currently seeking to encourage the creation of new spaces ('zines) in which to curate, promote, and explore a greatly expanded set of works on popular social media spaces online. See the call for proposals and please contact ELO President Leonardo Flores (leo@eliterature.org) if you seek additional guidance. Deadline: 500-word abstracts due November 1, 2020.
Call for Papers:
The Digital Review is looking for submissions for its 2021 issue on "Critical Making, Critical Design," a special double issue with ebr edited by Lai-Tze Fan. Deadline: 500-word abstracts due November 1, 2020.
*
ebr is in the process of updating the site's author pages. If you have written an essay or review for the journal and would like for us to update your bio, please send the revised copy (including links) to Will Luers (wluers@gmail.com).
—Anna Nacher
Editor, ebr