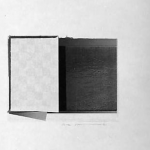 01-10-2021
Happy new year to you and yours, and all best wishes for 2021!
This month at ebr, we are publishing the final contributions to Scott Rettberg and Alex Saum-Pascual's salient gathering "Electronic Literature [Frame]works for the Creative Digital Humanities."
To celebrate Dene Grigar and James O'Sullivan's newly released co-edited volume Electronic Literature As Digital Humanities: Contexts, Forms and Practices (Bloomsbury, 2021), we are re-printing its introduction!
*
ANNOUNCEMENTS
The 2021 meeting of the ELO will be held virtually from May 24 — 28, hosted by Scott Rettberg at the University of Bergen and Søren Bro Pold at Aarhus University. The deadline for exhibition submissions on post-human e-lit and COVID e-lit is January 11, the deadline for panels, papers, posters, workshops, and virtual engagement events is January 15, and the deadline for exhibition submissions on platforming utopias and kids' e-lit is February 1.
On December 31, 2020, Dene Grigar and Leo Flores hosted a Zoom event called "A Toast to the Flash Generation"–a group of artists and writers from 1996 — 2020 who utilized Adobe Flash Player software. If you missed it, Dene graciously uploaded videos on Vimeo. If we must say goodbye, we might as well send off in style!
Next month, we are releasing a special issue on "Canadian Digital Poetics," co-edited by Dani Spinosa and Lai-Tze Fan, and featuring essays about Jordan Abel, J.R. Carpenter, Darren Wershler, among others. We are also featuring special interviews, including one with ELO Vice-President Caitlin Fisher, who wrote Canada's first hypertext dissertation.
*
ebr is in the process of updating the site's author pages. If you have written an essay or review for the journal and would like for us to update your bio, please send the revised copy (including links) to Will Luers (wluers@gmail.com).