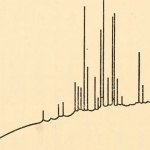 06-09-2020
On Sunday, electronic book review and The Digital Review chose to postpone our launch of the inaugural issue of tdr until today, Tuesday, June 9, out of respect for George Floyd's memorial service this weekend and in support of related activities on Monday. In alignment with the ELO Board of Directors, we stand in solidarity with the Black community. Black Lives Matter.
*
We would like to announce the launch of our sibling publication, The Digital Review, led by Will Luers and Joseph Tabbi. Please check out our inaugural issue, "Digital Essayism," for born-digital essays and works by J.R. Carpenter, Mark Amerika, John Cayley with Sally Qianxun Chen, Judy Malloy, Eugenio Tisselli, Stuart Moulthrop, Hazel Smith and Roger T. Dean, David Jhave Johnston, Rui Torres and Diogo Marques, Cassandre Poirier-Simon, Dr. Karen Lowry–and more! Congratulations to Will, Joe, and the entire tdr team on this huge accomplishment.
*
This month, we publish Wojciech Drąg's "Embraceable Joe: Notes on Joe Brainard's Art." While Joe Brainard was the contemporary of much bigger names in his time–Andy Warhol and Frank O'Hara, for instance–Wojciech Drąg sets out to explain how Brainard can be understood as an antecedent of our current, dispersed and all-embracing digital arts practices. Drąg's essay covers Brainard's life and work both chronologically and thematically, including a brief biography of Brainard's life, including his formative artistic years in the 60s, his experience as a writer (often "diaristic" and intermingled with autobiographical content), and his notable book of a lifetime of fragmented memories in I Remember.
*
While Charles Bernstein is known as one of the most accomplished poets of his time, in "Pitching the Poem-essay: Subversive Argument in the Work of Charles Bernstein," Hazel Smith examines his unique hybrid form of the "poem-essays" as an experiment in essay form, focusing on 1992's "Artifice of Absorption." Characterizing Bernstein's "poem-essays" as possessing circularity, performativity, authorial intervention, digressions, interruptions, collage, segmentation, prolific examples, line breaks and humour, Smith examines the ways in which Bernstein is thus able to "make the essay do what it says in a way that is not usual or even possible with the more traditional form" (emphasis mine). Smith's identification of Bernstein's unique style speaks to the possibility of playing with genre when the affordances of a form and/or platform are tested. Her observations are in line with the cutting-edge born-digital essays that our new publication tdr will embrace.
*
Call for Papers:
The Digital Review is looking for submissions for its 2021 issue on "Critical Making, Critical Design," a special double issue with ebr edited by Lai-Tze Fan.
*
ebr is in the process of updating the site's author pages. If you have written an essay or review for the journal and would like for us to update your bio, please send the revised copy (including links) to Will Luers (wluers@gmail.com).
—Lai-Tze Fan
Associate Editor and Director of Communications, ebr