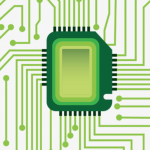 05-03-2020
We would like to issue a formal correction to our last newsletter. ebr was founded in 1995 by Mark Amerika, Joseph Tabbi, and Ron Sukenick, so 2020 marks its 25th anniversary.
This month's issue is a special gathering—ebr's largest ever—by Pedro Nilsson-Fernàndez and James O'Sullivan of select works from the 2019 Meeting of the Electronic Literature Organization in Cork, Ireland. With 19 works in total, this issue commemorates the conference through keynote addresses, scholarly essays, and artistic reflections.
In the Keynote Addresses of this gathering, the April 2020 issue of ebr was delighted to publish essays by Astrid Ensslin et al. and Anne Karhio.
In Scholarly Essays, the topics range from the environment and the Anthropocene (see Paulo Silva Pereira's "Greening the Digital Muse" and Richard A. Carter's "Electronic Literature in the Anthropocene") to grappling with the notion of e-literature today (see Clara Chetcuti's "Electronic Literature, or Whatever It's Called Now" and Alex Saum-Pascual's "Is Third Generation Literature Postweb Literature?").
In Artistic Reflections, we are including extended critical reflections of the artwork that was featured at the ELO 2019 art exhibition—each a creative intervention into digital tools. Read the essays of Rui Torres and Eugenio Tisselli, Anastasia Salter, Alinta Krauth, Tina Escaja, Annie Abrahams, J.R. Carpenter, and Karen Donnachie and Andy Simionato.
Given that the 2020 Meeting of the ELO will be a virtual conference, Nilsson-Fernàndez and O'Sullivan wish to convey this message that is also shared by us at ebr: "The editors of this special issue would like it dedicated to ELO2020 organisers, whose labour is seen and valued."
Thank you ELO 2019 and 2020. As a community, we look forward to 2021.
*
Call for Papers:
The Digital Review is looking for submissions (short and long) for its 2021 issue on "Critical Making," edited by Lai-Tze Fan. An official call and theme will come in early June. Thank you to all who submitted work for issue #1: Digital Essayism. See below for more information!
*
ebr is in the process of updating the site's author pages. If you have written an essay or review for the journal and would like for us to update your bio, please send the revised copy (including links) to Will Luers (wluers@gmail.com).
—Lai-Tze Fan
Associate Editor and Director of Communications, ebr