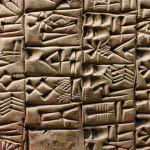 10-07-2018
This month's publication initiates an exciting 4-part assemblage—one of a series initiated with ebr version 7.0, on the topic of "metainterfaces," a term from Christian Ulrik Anderson and Søren Bro Pold's new text The Metainterface: The Art of Platforms, Cities and Clouds (MIT 2018). Over several months, ebr will publish texts that reflect upon the politics of the metainterface, as well as cultural practices and works that have emerged in response.
In the spirit of these and similar relational series that ebr version 7.0 is proud to offer, please look forward to forthcoming gatherings, including a reprint of Sean Braune's Language Parasites: Of Phorontology (Punctum 2017) with serial commentary by Jhave Johnston; a gathering on Natural Media co-organized by ebr co-editors Lisa Swanstrom and Eric Rasmussen; and a November 2018 conversation, also in development at Bergen, on the work of Karl Ove Knausgaard.      
*
In an excerpt of the chapter "The Cloud Interface: Experiences of a Metainterface World" from their new text The Metainterface, Christian Ulrik Anderson and Søren Bro Pold situate their work in a history of interface studies that has focused on the interface as a system mediating computational signs and signals for human users. The authors complicate this semiotic understanding by re-thinking this system as "the metainterface"—a layered structure of meaning (whether that is through hardware, code, or design) whose products are "neither non-representational nor fully contained by relation." This distinction is important to developing one of Anderson and Pold's key critiques: following the tradition of other studies in new media and media archaeology, the authors take issue with abstractions and alienations of computation including the notion of "the cloud," noting that "we increasingly don't know where either our data or our software is located."
The structure of the metainterface is three-tiered in Anderson and Pold's perspective, simultaneously concept, industry, and practice. This chapter excerpt gives a glimpse into how The Metainterface book weaves among these three areas, inquiring into critical approaches to interface studies that examine sociocultural phenomena.
Examples that they offer include Roderick Coover and Scott Rettberg's Toxi•City: A Climate Change Narrative, a film that situates the climate crisis through a poetic and sensory method of "visual aesthetics," and  Shelley Jackson's Snow, an e-lit work that represents imprinting practices in snow and that thus metaphorizes interface interaction. Both texts, Anderson and Pold demonstrate, mediate the politics of materiality of the interface, starting the at-times uncomfortable but increasingly necessary work of bringing us down from the clouds and back to earth.
*
ebr is in the process of updating the site's author pages. If you have written an essay or review for the journal and would like for us to update your bio, please send the revised copy (including links) to Will Luers (wluers@gmail.com).
—Lai-Tze Fan
Associate Editor and Director of Communications, ebr