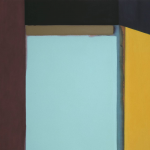 09-01-2019
For many of us, September is the time to return to campuses, the time for seasonal change. This year, Fall comes early (or Summer lingers too long) all over the globe and weather patterns continue to be abnormal. We all hear about climate change, we discuss strange weather patterns, and we analyze the Anthropocene in classrooms; it has never been a more important topic.
This month, ebr re-prints an essay that applies a poet's eye, ear, and spirit to this term "Anthropocene" to encapsulate the implications that humans have had on Earth. Joan Retallack's essay "Hard Days Nights in the Anthropocene" first appeared in the collection Ecopoetics: Essays in the Field (Eds. Hume and Osbourne, Iowa UP, 2018), and it frames the release of two forthcoming essay gatherings in ebr: "Essayism," edited by Jason Childs and Joseph Tabbi; and "Natural Media," edited by Lisa Swanstrom and Eric Dean Rasmussen.
Exploring the interaction of poetics and language with the discourse of the Anthropocene (through etymologies of various ecological ages, or notions of the "survival of the fittest" and embodiment), Retallack combines poetry and prose to occasionally suspend the essay genre into a reflective and creative endeavour, attempting to encompass the larger cultural efforts of "poets, scientists, philosophers, visual and performance artists, composers of every kind [who are] working on an interconnected project" of ecopoetics.
Towards the end of the essay, Retallack turns the reader's attention to the politics of how we talk about the Anthropocene, wondering: how do "we" humans come to an agreement about it and what to do about it? While I take some issue with this collective "we," Retallack nonetheless thinks such a group needs direct address. Primarily, she proposes a rhetorical or persuasive poetics, "the playground of the improbable" through which the unimaginable—the agreement to work together in response to climate change—constitutes a potential poethics.
*
ebr is in the process of updating the site's author pages. If you have written an essay or review for the journal and would like for us to update your bio, please send the revised copy (including links) to Will Luers (wluers@gmail.com).
—Lai-Tze Fan
Associate Editor and Director of Communications, ebr