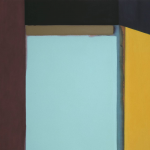 09-13-2021
After a few months' break, we are delighted to be back.
For the first time, electronic book review and The Digital Review have collaborated to produce a special double issue on the theme of "Critical Making, Critical Design," encompassing the rising areas of research-creation, critical making, critical design, practice-based research, and theory as practice. The works in this double issue pair digital works of art and design with critical and scholarly mediations.
Please see the gathering in electronic book review.
Please see The Digital Review's issue as well.
–Lai-Tze Fan
Editor and Director of Communications