Featured Essay
February 7, 2021
Carl Watts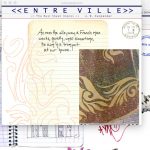 Carl Watts argues that J.R. Carpenter's Entre Ville constructs Canadian literature as a unified, holistically understood entity that is both broadly accessible and fleetingly familiar. In so doing, Carpenter's work aligns representations of Montréal with uses of new media, with the cross-cutting and mutually exclusive identities of the former mirrored in new-media poetry's partial or conditional embrace of the formal possibilities of digital poetry.
September 6, 2020
Warren Lehrer
,
Brian Davis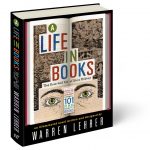 Here is the transcription of an extended conversation between multimedia artist and author Warren Lehrer and Brian Davis (a recent contemporary literature and poetics PhD grad from University of Maryland) that began in February 2020 at Lehrer's studio in Queens, NY soon after the opening of the exhibition "Warren Lehrer: Books, Animation, Performance, Collaboration" at the Center for Book Arts in Manhattan. They discuss Lehrer's recent book, Five Oceans in a Teaspoon (2019), a collection of visual poems written by Dennis J Bernstein, visualized by Lehrer, as well as Lehrer's long running commitments to visual literature and collaborative art going back to the early 1980s. In addition to discussing several of Lehrer's bookish projects, including his novel A Life in Books (2013), they discuss the different writing and printing technologies Lehrer has worked with and in over the years, as well as current issues in contemporary literature studies, such as documentary aesthetics, autofiction, and satire.
August 5, 2012
Zuzana Husárová
,
Nick Montfort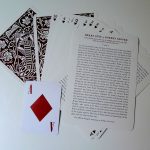 Zuzana Husárová and Nick Montfort up the ante for experimental writing by examining the category of "shuffle literature." What is shuffle literature? Simply put: books that are meant to be shuffled. Using formal reading of narrative and themes, but also a material reading of construction and production, Husárová and Montfort show that there are many writing practices and readerly strategies associated with this diverse category of literature.