Featured Essay
November 6, 2022
Anna Nacher
,
Joellyn Rock
,
Rob Wittig
,
Cathy Podeszwa
,
Mark Marino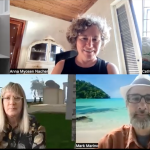 Anna Nacher chats with Mark Marino, Cathy Podeszwa, Joellyn Rock, and Rob Wittig—artists, designers, and new media theorists all—to discuss the impetus and impact of their long-running netprov collaborations (communal and improvisational creative writing conducted online). Interview conducted October 2022.
October 2, 2022
Lisa Swanstrom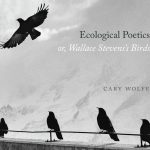 What Mario Aquilina and Ivan Callus accomplished in their "13 Ways of Looking at Electronic Literature", Lisa Swanstrom does for Ecocriticism. Taking as her starting point, Cary Wolfe's book on Wallace Stevens, Swanstrom explores each and every one of Stevens's "13 Ways of Looking at a Blackbird." What emerges, alongside Wolfe's ecocriticism is a resurgence, in literary studies, of the art of close reading.
November 1, 2015
Rob Wittig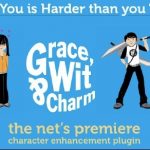 In Pasts and Futures of Netprov, Rob Wittig articlates a theory for Networked Improv Narratives, or "Netprovs." Wittig, an innovator in this novel form, situates netprov at the interesection of literature, drama, mass media, games, and new media. Transcribed from a presentation given at the Electronic Literature Organization conference in Morgantown, WV, Wittig explores a number of antecedents to the form, documents current exemplars of this practice, and invites readers to create their own networked improvisations.