Ray Federman
03-15-1999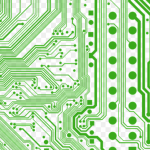 Raymond Federman compiles a small manual of poetic pleasures.

The empire of signs is prose; poetry is on the side of painting, sculpture, and music. I am accused of detesting it; the proof, so they say, is that Les Temps Modernes publishes very few poems. On the contrary, this is proof that we like it. - Jean-Paul Sartre, What is Literature?, 1949
Some of these poems were written in collaboration with Patricia Privat Standley -- RF
c'est quoi aimer..
quelle immense question
c'est quoi aimer
trois mots auxquels on pourrait
répondre par trois lettres
trois lettres comme ça
j t m
mais l'amour c'est plus que ça
c'est tellement de choses
choses qu'on fait
qu'on dit
qu'on ne fait pas ou ne dit pas
aimer ne se résume pas seulement dans un jtm
tous les jtm qu'on dit ne sont pas forcement pensés
tellement de gens qui disent je t'aime à n'importe qui
n'importe quand
sans vraiment savoir ce que ça veut dire
on dit je t'aime quand on a épuisé tous les autres mots
pour exprimer ce qu'on ressent
jtm c'est pour dire l'indicible amour
aimer c'est ce qu'on fait tous les jours
quand on aime vraiment
c'est ne rendre plus qu'un
deux corps et deux esprits
c'est tout donner en se partageant soi-même
aimer c'est se donner des é-mot-ions
des mot-jouir l'un a l'autre
aimer c'est parfois aussi ne rien dire
chuuttt
c'est ça aimer
et puis c'est aussi se laisser aller
aux extravagances de la folie pure
ne plus rien voir autour de soi
que celui ou celle qu'on aime
se regarder dans un miroir et y voir le reflet de l'autre
parler dans le vide en se sachant écouté
délirer des mots d'amour à n'en plus finir
et entendre la voix de l'autre répondre en écho
aimer c'est voir un papillon bleu et l'appeler juliette
ou regarder une photo et lui murmurer je t'aime coco
c'est oublier les moments difficiles
et se souvenir des moments sublimes
c'est rire aux larmes ou pleurer de trop rire
souffrir et sourire en fourire amourire
c'est se rendre immortel pour pouvoir aimer plus encore
c'est dire que le temps n'existe pas
et s'inventer un empire dans le ciel
aimer c'est rêver en bleu
et même rêver dans le rêve
c'est être impatient de retrouver son autre moi-même
et savoir patienter jusqu'à la prochaine fois
c'est vouloir posséder tout en s'abandonnant
donner et recevoir
vouloir et vouloir encore sans jamais se lasser
c'est savoir s'effacer sans se faire oublier
aimer c'est fermer les yeux et voir celui ou celle qu'on aime
dans ses yeux fermés
sentir toucher écouter respirer l'autre en soi
et tant et tant encore
PAFFF
Là j-lai eue j-lai bien eue
là j-lai pris dans la gueule
en plein-dans la poire
j-m suis fait baiser
ça on peut l-dire
un grand coup
ouais comme-si
j'avais pris un grand coup
dans l'cou cou long et souple
un bel élancement
qui suggère tout-d-suite
une envolée oui pas mal
pas mal pris dans la gueule
de la gueule au cou on va où
on va vatticiner voltiger vaginer
ah c'est de ça qu'il s'agissait
non pas au passé au présent
dans le présent du cadeau
qu'on m'a refilé en douce
L'ERGOTO RIGOLO
je suis un ergoteur
ou plutôt un ergotov
mon petit ergot
me fuctimise
non je veux dire
fuctifie mon ergo
ou est-ce mon ego
merde je viens de
perdre un r (air?)
dans mon ergotage
qui radote et radote
dans mon grand ego
mais non c'est pas ça
faut que je regergote
(faute d'ortographe)
ergote gergote radote
ah comme c'est marrant
comment souvent mes mots
se transforment soudain
dans mon ergotage
c'est pour ça que je suis
un ergoteur ou plutôt
un ergoto rigolo
LANGUE MORTE
upplementdameentoutcasducoteducephallocratesansdoutequeparce
quellessontdesfemmesonnedemocratienepeutfonctionneretquondev
raitaestyrannesmemegrammatiedu calementcafaitmauvaisgenrenonc
estquilyachezcesfemmespolitiqu
sunjenesaisquoioutcasducotedugephallocratesansdoutequeparce
quellessontdesfemmesonvoitmalmmesaquinobhuttochamorroettroui
llotjouerlesdictatriceslesputscheuseslestyrannesmemegrammaticalementcafaitmauv
aisgenrenononoouinonouinonoouinonouinoncestquilyachezcesfemmespolitiqu
esunjenesaisquoiunpetitplussanslequelunedemocratienepeutfonc
tionneretquondevraitappelerles
upplementdameentoutcasducotedugephallocratesansdoutequeparce
quellessontdesfemmesonnedemocratienepeutfonctionneretquondev
raitaestyrannesmemegrammatieducalementcafaitmauvaisgenrenonc
estquilyachezcesfemmespolitiqu esunjenesaisquoientoutcasduce
La VIEILLE PORTE
My soft-voiced mother weeps for everyone. - Paul Celan
Vieil arbre tes jeunes feuilles vont tomber dans
le vide.
Les cheveux noirs de ma mère n'ont jamais pu
blanchir.
Belle fleur oh si joliment coloriée tu vas bientôt
flétrir.
Les beaux cheveux de ma mère sont devenus
du fil.
Nuage gris dans le ciel est-ce que tu vas pleuvoir
tout à l'heure?
La voix douce de ma mère on ne pourra plus jamais
l'entendre.
Et toi petite étoile si loin là-bas viens-tu vers nous
ou t'éloignes-tu?
Les grands yeux noirs de ma mère sont devenus
du plomb.
Vieille porte dis-moi pourquoi tu es tout le temps
fermée?
Ma pauvre mère ne va jamais plus pouvoir rentrer
chez nous.
PETIT MANUEL DES JOUISSANCES
jouissance de l'anticipation
jouissance de la préparation
jouissance des précautions
jouissance des gencives
jouissance du chatouillement
jouissance de la caresse
jouissance du léchage
jouissance du doigt dans le trou
jouissance de la bouche
jouissance des doigts de pied
jouissance du va et vient
jouissance de la petite douleur
jouissance des yeux fermés
jouissance de l'oreille mouillée
jouissance de l'odeur humide
v jouissance de la stimulation
jouissance du refus simulé
jouissance du redépart
jouissance des petits cris
jouissance de l'humidité
jouissance de la petite mort
jouissance de la cigarette
jouissance de la fatigue
jouissance du sommeil lourd
jouissance du rêve rétrospectif