Trey Strecker
04-15-2003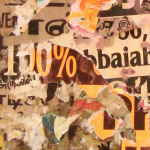 Regarding a monumental work on race, time, and classical music that does not lose sight of individual, localized lives.
Readers familiar with Powers's dazzling, dense, often encyclopedic novels about molecular genetics, virtual reality, and artificial intelligence technologies might be surprised that his eighth novel, The Time of Our Singing, offers a substantial and nuanced meditation on race and memory in the United States. A monumental work on race, time, and classical music, The Time of Our Singing is a brave novel, and the elegiac cadence of Powers's prose belies an incredibly rich and inclusive vision of America's future.
The Time of Our Singing charts the lives of the Strom family as they navigate the 20th century. In 1939 during Marian Anderson's historic concert on the Washington Mall, Delia Daley, a talented black student of classical music, meets and falls in love with David Strom, a Jewish theoretical physicist recently emigrated from Germany. Defying Delia's parents and the nation's condemnation of mixed-race marriages, they wed and raise three children - Jonah, Joseph, and Ruth. In spite of the world around them, the naive young couple attempt to teach their children to be color-blind and to live "beyond race." Delia and David train their first-born as a singer of Western classical music, and Jonah's prodigious tenor is hailed as "America's Next Voice" (8). Upon his professional debut, reviewers dub Jonah "one of the finest Negro recitalists this country has ever produced," a "generous insult" that binds him into a fixed category (316). Confused by his racial and artistic identities and uncertain about his familial debts, the novel's narrator, Joseph serves as Jonah's accompanist for several years, before he abandons his classical training (and his brother) for temporary work as a lounge pianist, a music teacher, and jazz composer. Finally, Ruth, the youngest Strom, rejects the acclaim her lighter-skinned brothers have found in the "white" world of classical music and joins the Black Panthers.
Yet The Time of Our Singing is much more than a family saga. The Daleys' personal struggle emerges from (and against) a backdrop of significant moments from America's racial history, including Marian Anderson's concert on the Mall, the lynching of Emmett Till, Martin Luther King, Jr.'s "I Have a Dream" speech, the Watts riots, the Rodney King beating, the Los Angeles riots, and the Million Man March. Here, as in his other fiction, Powers envisions a parallax between the individual, localized narratives of his characters' lives and the grand sweeping arc of history. Powers's stereoscopic view demonstrates how individuals both compose and intersect with the big picture. In an interview with Salon 's Laura Miller (23 July 1998), Powers explains how this tension manifests itself:
There's this sense of wanting to get the big picture. Wanting to really see, get the aerial view. And see the implication and the grandeur and the movements. The huge arcs that we don't see in our own lives. That's a monumental thing that fiction can do and that's the kind of fiction that I often seek out. But I think that what we really want to do is link our own lives to those emotions and see how they intersect and see how they conflict and negate each other. We want the sense of our own story - the beginning, middle, and end - to somehow make sense inside this bigger story.
In Prisoner's Dilemma (Collier 1988), Powers notes that the novel itself serves as a refuge where readers can explore these connections, "a place to hide out in long enough to learn how to come back" (345). The novel functions as a map to enable us to learn "the layout of the place" (The Gold Bug Variations, Morrow, 326) and to renew "our attention to what is at stake in an understanding of ourselves" (as Joe Amato has written in ebr). To connect his father's study of time and his mother's passion for music, Joseph describes the written score of The Time of Our Singing as "an index of time" (542). Elsewhere I argue the importance of narrative circulation within Powers's novels; here, narrative animates the written score's "fixed instructions on how to recreate the simultaneous" (542), connecting family and history, music and time: "How to be a flow, both motion and instant, both stream and cross section.... The score does not really set down the lines themselves; it writes out the spaces between their moving points. And there's no way to say just what a particular whole sums to, short of reenacting it" (The Time of Our Singing 542). Movement and connection. Improvisation, collaboration, and recombination - "not essence, but relation" ("Ecologies of Knowledge," The Review of Contemporary Fiction 18.3 [Fall 1998]: 69).
After a lifetime spent in the near-monastic study of classical music, Joseph experiences something of an epiphany when he discovers American jazz:
That this country had a music-spectacularly reinventing itself every three years, the bastard of chanted hymns, spirit hollers, cabin songs, field calls and coded escape plans, funeral rowdiness gathered by way of New Orleans, gutbucketed and jugged, slipped up the river in cotton crates to Memphis and St. Louis, bent into blue intervals that power would never recognize, reconvening north, to be flung out everywhere along Chicago's railhead as unstoppable rag, and overnight - the longest, darkest overnight of the soul in all improvised history - birthing jazz and its countless half-breed descendants, a whole glittering Savoy ballroom full of offspring scatting and scattering everywhere, dancing the hooves of anything whiteness ever made, American, American, for whatever that meant, a music that had taken over the world while the classical masters were looking the other way - had not dawned on these Europe-revering halls. (178-79)
Nevertheless, Joseph does not feel that this newfound music is his. His mother insists that all music belongs to him and "everyone owns all song" (492). "If whiteness depends on those who can't belong," Delia imagines, "blackness is forever about those who must be taken in" (332).
In "Living with Music," Ralph Ellison describes an experience much like that of the Strom children, growing up between the world of classical music and the world of jazz, and he writes that "in the United States when traditions are juxtaposed they tend, regardless of what we do to prevent it, irrestistibly to merge":
Thus musically at least each child in our town was an heir of all the ages.... Perhaps in the swift change of American society in which the meanings of one's origins are so quickly lost, one of the chief values of living with music lies in its power to give us an orientation in time. In doing so, it gives significance to all those indefinable aspects of experience which nevertheless help to make us what we are. In the swift whirl of time music is a constant, reminding us of who we are and of that toward which we aspired. ("Living with Music." One Hundred Great Essays Ed. Robert DiYanni. New York: Longman, 2002: 274-275)
"No matter how badly we've bungled this issue for four hundred years," Powers argues, "the present is permeated by this possibility of losing yourself in something that isn't you, of culture becoming mongrel in all the best and richest possible ways" ("The Art of Fiction," The Paris Review 164 [Winter 2002-2003]: 122). Near the end of the novel, Powers speculates that racial hatred stems not merely from difference, but from an intense fear of sameness: "We love and hate and we embrace and we mistreat and we exclude, not as a function of how little the other category overlaps with us, but as a function of how close the boundary is. If what looks so different from me is not that different, what happens to my sense of uniqueness?" (122). Identity's entropic slide opens new possibilities. "Who is enough, in being like himself," Joseph thinks. "Until we come from everyplace we've been, we won't get everywhere we're going.... Mixing shows us which way time runs. I have seen the future, and it is mongrel" (628-29). The message of Powers's novel is that America must situate its mongrel future "not beyond color; into it. Not or; and. And new ands all the time. Continuous new frequencies" (632). America's next voice?
The Time of Our Singing is an immeasurable achievement. Powers has written an entertaining and heartfelt American novel, a stunning testament to the author's boundless compassion and unparalleled virtuosity in merging music, physics, and history into a harmonic symphony. The book is an artistic refuge that renews our lives before we return to the complexity of the everyday. Ironically, the pre-publication buzz around The Time of Our Singing praised the difficult novelist for writing an "accessible" story, but I cannot avoid a different conclusion: that most readers will come away from Powers's novel thinking that race relations in the United States make molecular genetics look easy.
Cite this Essay:
.
"Racial Remix"
,
Electronic Book Review
, April 15, 2003, .
Readers wishing to respond to an essay in
ebr
may send ripostes or short glosses to the journal's Managing Editor,
Will Luers
.