Sven Philipp
05-29-2003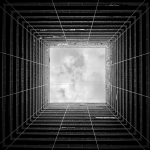 Sven Philipp on Cosmopolis and what seems to be a new stage in the critical reception of DeLillo.
No other American writer has anatomized the madness of our culture with more prescience than Don DeLillo. With rare intuition, a novelist takes a look at the depths of the nation's soul - imagines, magnifies, distorts, and moves on - while American reality catches up. The Bush administration's $16 million simulation exercise in Chicago and Seattle, for the purpose of testing the emergency preparedness in the event of bio terrorism, is eerily reminiscent of the SIMUVAC episode in White Noise (1985). In DeLillo's cultural satire, an emergency response team stages a simulated evacuation amid a real environmental disaster caused by a toxic spill known thereafter as "the airborne toxic event." DeLillo's dreadful foresight does not end here. Consider, for example, the book cover of Underworld (1997), showing the World Trade Center covered in silvery mist and a bird making its way to the two towers (addressed in a recent essay by Vincent Passaro). Or take the passages from Mao II (1991), in which the writer Bill Gray discusses the relationship between the rise of terrorism and the decline of literature in an image-driven society, noting that today "the major work involves mid-air explosions and crumbling buildings. This is the new tragic narrative" (Mao II 157, Vintage ed.).
Given that DeLillo has always appeared to be a few steps ahead, it seems hard to believe that, with his new novel, the chief analyst of American culture has simply lost his touch. Cosmopolis tells the story of one day in the life of financier billionaire Eric Packer, whose raison d'être is manipulating the electronic flow of his enormous financial investments. On an April day in the year 2000, 28-year old Packer leaves his pompous East Side apartment - forty-eight rooms, with shark tank, screening room, and two private elevators - and sets out in his customized white stretch-limousine. Two missions are on his multitasking mind: he wants to get a haircut at an old-fashioned barbershop on the far edge of Manhattan's West Side and he intends to predict the movement of the Yen, on which he has bid heavily. Packer's anti-quest takes him a whole day, due to the President's visit to the city, a violent anti-globalization protest at Times Square, the funeral of Packer's favorite Sufi rap artist, the filming of a post-apocalyptic crowd scene, and other obstacles that spring up from Manhattan's buzzing cityscape. At the end of the long day's journey, Packer's portfolio is reduced to nothingness in a self-engineered downfall that prepares him for a much "deeper confrontation" (148) with his nemesis, a vengeful ex-worker turned writer.
Cosmopolis, a lean novel of 200 pages with large print and generous margins, was met by some reviewers with a feverish hostility that heralded a new stage in the critical reception of DeLillo. Some critics have taken the stance that the novel, although set in the year 2000, is anachronistic in design and actually revisits the cultural themes of the 1980s. The American Prospect 's Mark Greif was the first to note that the novel's cultural portrait seems obsolete and presents "a repetition of the major motifs of '80s popular culture and novels, without any assimilation of the truths of the recent fin de siecle" (54). DeLillo's loud image of a gleaming white stretch limousine crawling through Manhattan is seen to be more anchored in the hypnotic excess of the eighties, conjuring up high-pitched scenes from rock music videos and neon prom nights. Inspecting the book for The New Yorker, John Updike complained about a writer's failure to deliver what his "fervent intelligence" and "fastidious, edgy prose" promises: "The trouble with a tale where anything can happen is that nothing happens" (55). While Updike's criticism holds true for most of DeLillo's fiction, and much contemporary literature, other reviewers began to spiral slowly, but inevitably, into a kind of DeLillo bashing that seemed to take on a life of its own. For The New York Times senior book critic Michiko Kakutani, who in 1996 singled out White Noise as her example of a book that will still be read in a hundred years, Cosmopolis was "a major dud, as lugubrious and heavy-handed as a bad Wim Wenders film, as dated as an old issue of Interview magazine - a long journey into tedium" (E10). And Walter Kirn takes the ball and expands on the European art film metaphor, writing in the New York Times Book Review of DeLillo's "fossilized academic futurism. It is as though he had gone into permanent seclusion in 1968 or so following a New Wave film festival" (8). But the hawkish John Wood, who reviewed the novel for The New Republic, went even further: " Cosmopolis, so eager to tell us about our age, to bring back the news, delivers it in such a way that threatens the existence of the novel form. For in what way does this novel tell us something that only the novel form could tell us?" ("Traffic" 32).
The acerbity of these critical attacks is startling, given the strong connection between Cosmopolis and other works by DeLillo, some of which have received euphoric critical praise. DeLillo's mega-novel Underworld, hailed by many critics as a contemporary American classic, begins its haunting Epilogue with a meditation on the sublime shaping powers of technological capitalism:
Capital burns off the nuance in a culture. Foreign investment, global markets, corporate acquisitions, the flow of information through transnational media, the attenuating influence of money that's electronic and sex that's cyberspaced, untouched money and computer-safe sex, the convergence of consumer desire - not that people want the same things, necessarily, but that they want the same range of choices. (Underworld 785, Scribner ed.)
DeLillo's new novel picks up where Underworld left off and zooms in on the subject of money itself, the flow of electronic money through transnational media - "untouched money." Gone is the sympathy and attention to character that gave Underworld 's cultural analysis such far-reaching depth; all traces of individuality are "burned off" by capital. Eric Packer is a flat, cliched cartoon character who is so depthless that he appears to be no more than a mere projection on the screen. DeLillo's "self-made" (72), sleepless, narcissistic, wholly loathsome protagonist embodies the idea of cyber-capital: "Every act he performed was self-haunted and synthetic" (7); "He felt wary, drowsy, insubstantial" (9). Clearly, Eric Packer is not meant to be engaging but a vehicle for animating a playful, theory-driven satire on the financial unreality of cyber-capital, a book that is most interested in the brutal logic of a whole culture. This focus is made clear by Packer early in the novel in a conversation with his 22-year old "currency analyst" (Michael Chin):
For someone your age, with your gifts, there's only one thing in the world worth pursuing professionally and intellectually. What is it, Michael? The interaction between technology and capital. The inseparability. (23)
After the massive Underworld, DeLillo returned to small-scale, more low-tech work, as if he was now writing in direct opposition to his colossal achievement. The compact mini-novel, The Body Artist (2001), an inward-reaching story about personal loss and the limits of language, sought the intimacy of single moments in a domestic landscape. Something had changed. Here was a writer recharging his batteries, a burned-out cultural theorist practicing a kind of literary yoga after three decades of intense analysis. DeLillo's shortest novel was invested in "meditative slow motion" (The Body Artist 21, Scribner ed.), presenting a ghostly character (Mr. Tuttle) "shadow-inching through a sentence" (50). Many reviewers saw in The Body Artist a sweeping decline after a defining moment, mistaking the novel's brevity and stripped-off prose for a sign of malaise. But as Steffen Hantke has pointed out in his ebr review, the follow-up novel after the Big Book was more "about the things that are missing, the things its author has deleted out." Likewise, I think of Cosmopolis as an experiment in concentration and reduction, a highly focused "novel of ideas" still interested in re-limiting a writer's canvas after a "novel of excess." DeLillo's fourteenth novel is neither "a major dud" (Kakutani) nor can it be casually slated as apprentice work that "resembles schoolboy Latin translation" (Wood 32). Rather, it represents once more a writer's conscious aesthetic choice to leave out what he so lavishly assembled before, a trend that deserves more thoughtful consideration.
Admittedly, Cosmopolis can be a difficult book, strangely disconnected and disconnecting. With the objectivity and detachment of a naturalistic writer, the author studies his character in his cyber-capitalist environment, and DeLillo's frozen-tight prose isolates "the pact of untouchability" (66) without sympathy or moral judgment. "He put on his sunglasses. Then he walked back across the avenues and approached the lines of white limousines" (9); "The crystal on his wristwatch was also a screen. When he activated the online function, the other features receded. It took him a moment to decode a series of encrypted signatures" (123). This cool, restrained meditation may be frustrating and takes some adjustment on the part of the reader or critic, but it also marks a defining moment in DeLillo's career. In search of relief from the cultural weight of Underworld and previous works, the intimate The Body Artist probed the healing powers of "pure" or "primal" speech, and his new novel continues to tackle the subject of language itself. DeLillo himself has explained in a recent interview that he had approached it as an ascetic exercise, consciously working toward a kind of post-postmodernist minimalism:
I did a curious thing at the outset, something I've never done before. I resolved to tighter sentences. Sentences without dashes. Not to use analogy and metaphor to the extent I used to. I did this sheerly for the sake of writerly discipline - I worked on craft a little more tightly than usual. In Underworld I opened up sentences more, using more dashes and images. I wanted to do something completely different this time around. (cited in Barron)
_________
From the cabin of a bond trader's high-tech limousine, DeLillo takes a cold look at the pre-9/11 consciousness of a prosperous nation enthralled by "the glow of cybercapital" (78). Cosmopolis is also a reprise of the classic American road journey, a motif explored in DeLillo's film-influenced, often underrated, debut (1971), the story of another 28-year-old New York executive, David Bell, who makes the mythic westward journey to reconnect with a more primal sense of being. Traveling the open road with a 16 mm camera, Bell wants "to become finally a man who lives by his own power of smell" (Americana 237, Penguin ed.) but cannot leave behind the plethora of mass-produced images that are burnt into his consciousness. By rewriting the soul-searching westward quest as a vain, day-long journey from the East Side to the West Side, Cosmopolis illustrates what David Harvey has called the "time-space compression" of the postmodern experience in a global, post-industrial world (284-307). Going West now means wrestling with the soulless grid of midtown Manhattan, while enmeshed in computerized data, graphs, diagrams. Ironically, the digital speed of international market updates is matched with a local, physical journey "at an inchworm creep" (64) through "groggy traffic (66). If in the late 1960s, Americana 's young executive defined his self through movie images, in 2000, Packer gleans his sense of being from "all the flowing symbols and alpine charts, the polychrome numbers pulsing" (13):
He understood how much it meant to him, the roll and flip of data on a screen. He studied the figural patterns that brought organic patterns into display, birdwing and clambered shell. It was shallow thinking to maintain numbers and charts were cold compressions of unruly human energies, every sort of yearning and midnight sweat reduced to lucid units in the financial markets. In fact data itself was soulful and glowing, a dynamic aspect of the life process. This was the eloquence of alphabets and numeric systems, now fully realized in electronic form, in zero-oneness of the world, the digital imperative that defined every breath of the planet's living billions. Here was the heave of the biosphere. Our bodies and oceans were here, knowable and whole. (24)
There is a moment in White Noise when Jack Gladney recognizes the extent to which the meaning of his own mortality has been compromised by modern science and technology. "You're the sum total of your data" (White Noise 141, Viking ed.), he learns during a medical exam following his exposure to the toxic cloud and senses that "when death is rendered graphically, televised so to speak - It makes you feel like you are a stranger in your own dying" (142). In his best moments, DeLillo embeds theoretical attacks in a deeply human vision that understands our contemporary existential dilemmas. Packer's humanity, however, is almost entirely absorbed by "the sum total" of his data, to the disappointment of the reader who follows him over 200 pages and faces much theory with little human touch. His occasional cravings for more original meaning are hopelessly contrived and his computer mysticism verges on parody. It is at best comical but often irritating when DeLillo's hero tries to locate in the traffic noise "a fundamental ache, a lament so old it sounded aboriginal" (14); when he recognizes in his nervous, thumb-gnawing "currency analyst" something "unborn, curled in a membranous sac, a scary little geek-headed humanoid, sucking his scalloped hands" (36) or "reads" the one-eyed face of his Indian driver: "There was a story there, a brooding folklore of time and fate" (170). But little by little, DeLillo's ostentatious limousine ride into a haircut deepens and becomes a journey into the past, an attempt to reconnect with a more original culture. When the suddenly penniless Packer finally arrives at the old barbershop, a monument of authenticity and mortality, he finally manages to fall asleep. "His father had grown up here" (159), we learn, and only then are we given the human touch, when we come to understand that what Packer really wants from the old barber (Antony Abuto) is not a haircut but the comfort of "the same words. The oil company calendar on the wall. The mirror that needed silvering," and accompanying stories about his family past that represent something solid and dependable in an ever-changing world (161).
DeLillo refreshes his controlled third-person narrative with two first-person chapters of "The Confessions of Benno Levin," written by the stalking ex-employee of Packer Capital. Part of "a spiritual biography that runs to thousands of pages" (149), Levin's baffling journal provides a raw counterpoint to the chilly vision of Packer's high-tech world, an obsessive affirmation of the autonomous self "living offline" (149), which recalls Dostoyevsky's Notes from the Underground or Ellison's Invisible Man ("I steal electricity from a lamppost" [57]). Dividing the two chapters of each part of the book, these interludes project an inner life in turmoil, mad and thoroughly human, which contrasts sharply with Packer's streamlined public persona. Levin is Packer's antithesis, a strong believer in technological abstinence, "susceptible to global streams of illness" after contracting a condition of "cultural panic" (56) and "soul loss" (152) from the Internet. His words, "It is the violent act that changes everything that came before" (154) echo Libra 's Lee Oswald, Bill Gray, and Jack Gladney who, each in their own way, entertain the idea that violence may be the only meaningful act left in a hyperreal world reduced to images and information. It is puzzling to me why most reviewers continue to overlook "The Confessions" and focus instead on the inhumanity of Packer's character and DeLillo's self-seeking appetite for postmodernist theory. Because by fusing chaos and order, surface and depth, the global and the intimate, Cosmopolis connects two separate but intertwined worlds and grows to be a millennial road novel of enigmatic quality.
Early in the novel, Eric Packer says in his car, "A person rises on a word and falls on a syllable" (12), and I cannot help thinking that here is DeLillo's own prescient voice anticipating the critical reception of his new novel. It takes much less for a literary idol to crash than to be lifted - 13 novels over 30 years to rise steadily, a meager 200 pages to fall freely. Curiously, critics are now attacking DeLillo for the same reasons they have championed him. Only two years ago, James Wood praised Underworld as "a novel of epic social power," insisting that "any young American writer of any ambition has been imitating [DeLillo's] tentacular ambition, the effort to pin down an entire writhing culture" ("Tell Me" 8). With the release of Cosmopolis, however, DeLillo's language has suddenly become "Baudrillard-bruised" and is "evocative of an assistant professor of cultural studies with, alas, an MFA" ("Traffic" 30). Sizzling with casual hostility and vicious contempt, Wood's review falls prey to an elitist anxiety over the proliferation of certain academic fashions that have enriched the study of literary texts, while the Packer/Levin dialectic that drives DeLillo's road narrative is completely ignored. But even more unsettling is his assertion that Cosmopolis, with its effort to theorize the contemporary, "threatens the existence of the novel form" ("Traffic" 32). For DeLillo continues to be a writer whose tireless effort to frame the excess of media and technology has guaranteed the survival of the novel in a hyper-kinetic culture.
If DeLillo's minimalism undermines popular expectations and flaunts conventions he himself established, it also creates a fresh example of how a writer may find himself in language in a given cultural moment. Perhaps, Cosmopolis is more attuned to the present than it first seems, or even maps the road into the future: in its single-minded vision resounds a culture's hunger for essence after years of global glut. The novel will probably not rank among the author's best works, but it deserves to be remembered as more than the one syllable on which a writer falls. Again, DeLillo moves on and looks ahead, and thereby remains faithful to his own words, written in a letter to Jonathan Franzen in the 1990s: "The writer leads,he doesn't follow" (cited in Franzen 54).
_________
works cited
Barron, John. "DeLillo Bashful? Not this Time." Interview with Don
DeLillo. Chicago Sun-Times, 23 March 2003: S1.
Franzen, Jonathan. "Perchance to Dream in the Age of Images: A Reason
to Write Novels." Harper's Magazine (April 1996): 35-53.
Greif, Mark. "Bonfire of the Verities." Review of Cosmopolis. The
American Prospect, April 2003: 54-5.
Hantke, Steffen, "Slow, Sparse, Beautiful." Review of The Body Artist.
electronic book review, May 2001.
Harvey, David. The Condition of Postmodernity. Cambridge, Mass.: Basil
Blackwell, 1989.
Kakutani, Michiko. "Headed Toward a Crash, of Sorts, in a Stretch Limo."
Review of Cosmopolis. The New York Times, 24 March 2003: E10.
Kirn, Walter. "Long Day's Journey Into Haircut." Review of Cosmopolis.
New York Times Book Review, 13 April 2003:8.
Updike, John. "One-Way Street." Review of Cosmopolis. The New Yorker
(31 March 2003):102-3
Wood, James. "Traffic." Review of Cosmopolis. The New Republic, 14 April
2003: 30-33.
Wood, James. "Tell Me How Does It Feel?" US Novelists Must Abandon
Social and Theoretical Glitter, Says James Wood." The Guardian
6 October 2001:8.
Cite this Essay:
.
"Words and Syllables"
,
Electronic Book Review
, May 29, 2003, http://electronicbookreview.com/essay/words-and-syllables/.
Readers wishing to respond to an essay in
ebr
may send ripostes or short glosses to the journal's Managing Editor,
Will Luers
.