Lisa Joyce
09-01-1996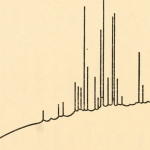 The postfeminist issue of ebr was the first to use visual art as a means of navigation as well as illustration.
ebr3 writing (post) feminism fall 1996
All of the Essays and Reviews in the original 1996 (post)feminism issue have been recast in the ebr database (2003). The Forum and the Gallery are accessible at their original site-specific web venues. Essays by Dodie Bellamy, Martin Rosenberg, Lidia Yukman, and Elisabeth Joyce, and reviews by August Tarrier and George Landow, place particular focus on postfeminist themes. More recent ebr work in the postfeminist vein would include Allison Hunter and Katie King.
____________
For his May 20, 1996, New Yorker article on Maureen Dowd, James Wolcott uses the term "postfeminist chick lit" as part of his subtitle. This article is not just about Dowd, however; it's about what Wolcott refers to as "chick writers," women who "all cling to and fluff up an image of themselves that seems flirty and confrontational at the same time: flirtational. (Tell me I'm cute - or else.)" To Wolcott this is a description of postfeminists: women who are active professionally and who, when they are as assertive as male professionals need to be, only garner the aggressive connotations of the word. "Today," Wolcott says, "a chick is a postfeminist in a party dress, too refined to be a babe, too boojy to be a bohemian." Wolcott's remarks are interesting to me on two accounts (putting aside my irritation with his snideness): one is that postfeminism is a term in popular use and the other is his lack of awareness of a group of women which he really should be scared of - those in the grrls movements (in which I would place the Guerilla Girls, even though they precede the real grrls groups by a decade at least).
When Gay Lynn Crossley and I started to work on this issue of ebr, we spent a lot of time discussing the inherent difficulty in developing definitions of postfeminism and questioning its currency in certain communities, not merely academic ones. At one point Gay Lynn sent me a post through e-mail in which she describes her ambivalence about it: "Are you as confused as I am at times? I'm fed up with much of mainstream feminism (except for the very best parts of it) but don't think I'm willing to say that feminism is in a post phase (one interpretation of postfeminism as you named it months ago, and the predominant one, I think). At the same time, part of me says that feminism has proven unproductive (not entirely, but in my day-to-day life). Confusion reigns." This confusion is what this issue of ebr addresses, not necessarily in order to come up with definite answers, but to acknowledge the complexity and implications of the term postfeminism.
The four sections of this issue reflect this heightened interest in postfeminism, both in support and in rejection of it. The postfeminist Forum is a hypertext which creates a simulated conversation among women who are active and successful in various media of the arts and who are not necessarily obvious examples of feminists or postfeminists. The Review essays include discussions of electronic writing by women and evaluations of work in other media by and/or about women. The essay section is composed of more general statements about where women stand today, in what might be termed the third generation of women with a voice. The Chick-Lit section [ Cris Mazza, Diane Goodman, and Elisabeth Sheffield ] contains essays by contributors to the first volume of the fiction anthology and is in response to its subtitle: "Postfeminist Fiction" Wolcott describes Chick-Lit in his essay by saying that "the concerns of the female characters seem fairly divided between getting laid and not getting laid," and while he dismisses this seminal collection of work with a clear lack of understanding of it, by not admitting that it is the source of the subtitle for his essay, he expresses his lurking fear that postfeminism has had an impact on him, just as it has had on the rest of us.
Wolcott's dismissal aside, postfeminism remains an awkward yet laudable movement among younger women, one which embraces pluralism and homosexuality, one which expects that women are just as involved in the electronic frontier of the web as men are. This issue of ebr creates a context where women's writing and visual arts have a place on the web. The visual images on the front page of the journal link to the sections which they represent, but by entering the Gallery, the reader can link from the smaller images to larger reproductions. The hypertextual feature of the forum permits a nonlinear passage through the discussion of postfeminism, thereby disrupting the patriarchally controlled sequential narrative. The essays themselves fan out into the web through links to relevant or related sites. Don't lose sight of the "father" link here, either: altx with its radical innovations, leaves us literal and figurative space for our own additions.
Cite this Essay:
.
"Writing Postfeminism"
,
Electronic Book Review
, September 1, 1996, http://electronicbookreview.com/essay/writing-postfeminism/.
Readers wishing to respond to an essay in
ebr
may send ripostes or short glosses to the journal's Managing Editor,
Will Luers
.