Featured Essay
July 2, 2023
John Cayley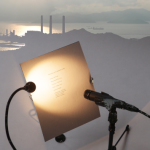 Cayley's image is an apt illustration of an essay that's also a work of 'digital language art.' Although Cayley incorporates new material and newly contextualized examples, referring chiefly to his own work, what follows is also the reconfigured rewrite of a recent essay for a series of conferences and a peer-reviewed online journal, Political Concepts, which can be found online at: https://www.youtube.com/watch?v=LDJRQYRWpvQ.
July 2, 2023
Stephen Dougherty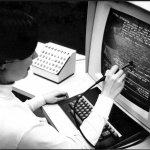 In his response to John Cayley, Dougherty takes the current concern with AIwriting as an opportunity to revive one of ebr's long-running threads; namely: the critical, contrarian riPOSTe.
July 2, 2023
Scott Rettberg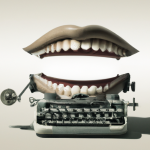 In this anticipation of John Cayley's ebr essay on Artificial Intelligence, Scott Rettberg contextualizes some of the ethical and systemic problems of ChatGPT and argues that works of electronic literature and digital art might serve as tutor texts for understanding effects of technological mediation on humanity.