Jeff Parker
09-01-2001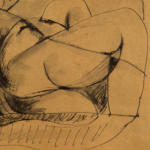 Jeff Parker contributes to the ongoing debate on electropoetics and invites readers to post their own link types and descriptions.
Introduction by Joseph Tabbi
Following the first flurry of responses to Nick Montfort's review of Espen Aarseth, in the Fall of 2001 Jeff Parker (fresh out of an NEH Summer seminar on electronic textuality at UCLA) wrote in defense of the hypertext link, an essay distinguished by its anatomy of link types and its interactivity: readers are invited to submit their own link types and view other reader submissions. Parker's essay in turn encouraged further entries from Scott Rettberg and Matt Kirschenbaum, which moved the cyberdebates away from the specialized questions (whether critics should speak of hypertexts or cybertexts, and whether games or texts should be the object of critical attention) toward more general issues concerning the creation, preservation, and archiving of electronic literature.
Because its form is integral to the html-based form of the earlier version of the electronic book review, we present Parker's essay as a free-standing project, available here.
Rettberg's and Kirschenbaum's entries can be read in their original formats as ebr riPOSTes or they can be accessed in the current interface. All are included under the blue thREAD, "electropoetics."
Cite this Essay:
.
"A Poetics of the Link"
,
Electronic Book Review
, September 1, 2001, http://electronicbookreview.com/essay/a-poetics-of-the-link/.
Readers wishing to respond to an essay in
ebr
may send ripostes or short glosses to the journal's Managing Editor,
Will Luers
.