Noah Wardrip-Fruin
07-11-2004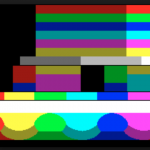 It's "Game Time." Here in section four we see what the dynamics of time and space have to do with the games people play.
In his 1974 Computer Lib/Dream Machines, Ted Nelson argued that human-computer interaction design was more properly viewed as an analogue of moviemaking than of engineering. A year later, the first personal computer kit became available for purchase, and it was not long before computers conceived of as entertainment devices ó rather than as work tools ó began appearing in U.S. homes and local arcades.
Now, like moviemaking before it, computer-based entertainment ó even the oft-maligned computer game ó is beginning to receive scholarly attention and to be viewed as something other than a public nuisance. At the same time, computer games are themselves in a period of considerable development and redefinition. Identifiable genres (first-person shooters, god-games, massively multiplayer online role-playing games [MMORPGs]) are emerging and entering the public awareness; the channels of game interaction (PCs, consoles, handhelds, cell phones, PDAs) are multiplying; and as new artistic and marketing methods arise and the first generations of computer gamers come of age, games are reaching and being developed for an ever-broadening demographic.
Although the four authors presented here emerge from different backgrounds and are at home in different communities, all of their work is grounded in the specifics of actual games (rather than theories of games-in-the-abstract) and each author opens discussion with both scholars and game developers. Further, a point of focus for each essayist is the game/story question that runs through this volume.
MIT professor Henry Jenkins directly addresses the game/story formulation. Well-known for his work with comparative media studies, Jenkins describes a middle ground between narratologists and ludologists, while also focusing attention on the dynamics of space, which he believes neither camp fully appreciates. Jesper Juul, by contrast, is identified with ludology. His topic here, the operation of time in games, is one that he has previously utilized to differentiate between games and narratives. This essay moves further than the basic distinction, beginning to lay the groundwork for a comprehensive understanding of game time. Celia Pearce, a familiar figure in the game development and location-based entertainment communities, furthers the argument for a native discipline of game theory, while also introducing six ìoperatorsî for understanding the role of narrative in games. These operators structure her analysis of the author/audience dynamics that emerge in game forms like MMORPGs and user-modifiable simulations. Finally, Eric Zimmerman, a game designer and theorist, takes to task four terms that unacceptably run amok in the new media field (not to mention this volume!): narrative, interactivity, play, and games. In disciplining these terms, he reformulates the game/story discussion as well, opening up new areas of investigation for those interested in progressive game design and game theory.
Reference
Nelson, Ted (1974). Computer Lib / Dream Machines. 1st edition: self-published, 1974. 2nd edition: Redmond, WA: Tempus Books/Microsoft Press, 1987.
Cite this Essay:
.
"Game Theories"
,
Electronic Book Review
, July 11, 2004, https://electronicbookreview.com/essay/game-theories/.
Readers wishing to respond to an essay in
ebr
may send ripostes or short glosses to the journal's Managing Editor,
Will Luers
.