ebr is an online, open access, peer-reviewed journal of critical writing produced and published by the emergent digital literary network.

The Digital Review is an annual online journal of digital writing with a focus on the born-digital essay. Each theme-based issue will offer a curated combination of commissioned work, submitted work, restored past work and re-designed public domain work.
For more information and how to submit, please visit the Call for Submissions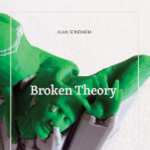 11-06-2022
In his review of Broken Theory by new media artist and theorist Alan Sondheim, Aden Evens traces Sondheim's eclectic and stylistic meditations on the limits of philosophy, language, and code, expressed through the author's experimental art and research projects. Sondheim's fragmentary monograph and Evens' review by extension explore the inevitability of failure as an 'ontological guarantee' and suggest writing as a necessary—albeit inadequate and unfulfilling—response.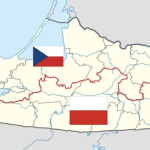 11-06-2022
Anna Nacher explores the emergence and spread of the viral hashtag "Kralovec," a satirical Czech language meme protesting the Russian annexation of Ukrainian territory in September 2022. In discussing the social and political impact of memes as collaborative sites of making meaning through media, Nacher analyzes the "creative frenzy" that emerges when protest becomes memetic.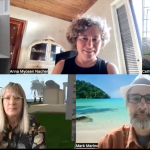 11-06-2022
Anna Nacher chats with Mark Marino, Cathy Podeszwa, Joellyn Rock, and Rob Wittig—artists, designers, and new media theorists all—to discuss the impetus and impact of their long-running netprov collaborations (communal and improvisational creative writing conducted online). Interview conducted October 2022.
04-03-2022
This special gathering collects reflections of the Critical Code Studies Working Group 2020 (CCSWG '20), a biannual meeting to explore the intersections of humanistic inquiry and computer code studies. Coordinated by Mark Marino (USC), Jeremy Douglass (UCSB), and Zach Mann (USC), the 2020 Working Group was held online from January 20 to February 3. It brought together more than 150 participants from around the world to share ideas, populating dozens of discussion threads with hundreds of comments, critiques, and critical readings. The need to attend to code could not be more urgent. Code exert… continue